Biggest Names Eliminated At End Of Game Of Gold Round One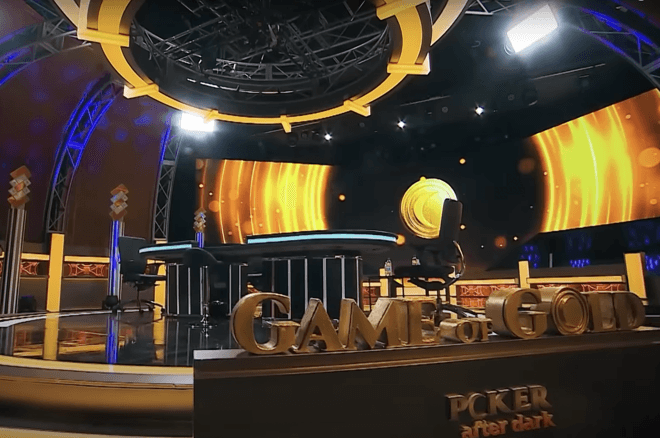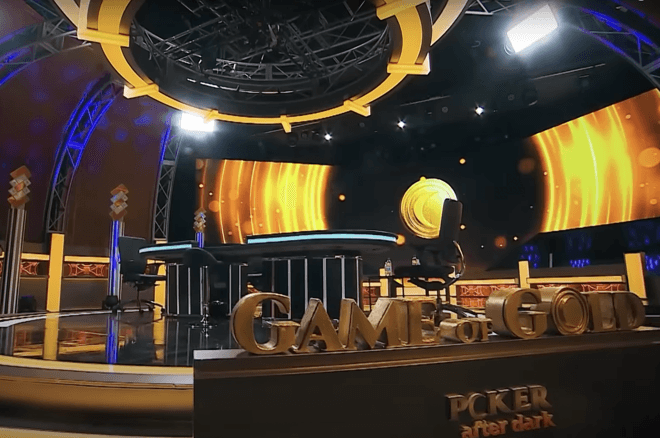 Episode four of Game of Gold saw some great poker as Jason Koon, Fedor Holz, David Williams, and Daniel "Jungleman" Cates battled it out in the final, mystery payout sit-and-go of round one.
The episode saw huge folds, hero calls, and multiple trips-over-trips as some of the best players in the world battled it out not for money or trophies but for pole position going into Episode Five.
Episode four also wrapped up the first week of Game of Gold and teased the upcoming week's action that begins with new teams in Episode Five.
Round One Teams
| Team Spades | Team Hearts | Team Diamonds | Team Clubs |
| --- | --- | --- | --- |
| Fedor Holz | Lukas "Robin Poker" Robinson | Josh Arieh | Daniel Negreanu |
| Nikita Luther | David Williams | Maria Ho | Jason Koon |
| Johan "YoH Viral" Guilbert | Olga Iermolcheva | Daniel "Jungleman" Cates | Michael Soyza |
| Charlie Carrel | Andy Stacks | Kyna England | Kevin Martin |
The Fall of Team Clubs
Team Clubs' representative on the table, Koon, had a rough start. However, he turned it around with a lucky river catch against Cates and a great read against Williams that allowed him to pick off a big bluff.
Williams then lost much of what was left of his stack after doubling Cates up preflop with K♥J♣ against Cates's J♠10♥. Cates, who had been in a bad mood for much of the episode, cheered up for a while.
Koon was knocked back down to fourth when he shoved with kings, covering Holz, who called with A♠Q♥ and hit the ace on the flop. No king rolled off to save Koon's hand.
An excellent laydown by Cates put him back in a bad mood. Although the fold saved Cates's stack, without the benefit of the hole cams, he seemed sure he'd made a mistake.
Koon left the game soon afterward, ending Team Club's hopes and taking three of the best poker players in the field with him. Cates followed shortly thereafter, leaving Williams and Holz to play heads-up.
A couple of worst hands made good for Williams knocked Holz out heads up, allowing Williams to take the top prize in the mystery round.
Here's Your Chance to Win a WSOP Paradise Getaway to The Bahamas on GGPoker
Counting Coins
Players need to collect coins to win the final prize of $456,000. Since each coin will be worth one big blind in the final poker showdown, earning coins now is vital. However, between now and the final, there are still several rounds of cunningly devised challenges that balance team competition and individual ambition in a Survivor style reality-TV format.
With the round one coins tallied, Team Spades came out on top, earning an additional 30 coins for each team member—Guilbert, Holz, Luther, and Carrel. Team Hearts took second, Team Diamonds took third, and Team Clubs took a cab home.
Then, with the team sit-and-go portion of the event over, the coins were tallied, and Ali Nejad called the contestants back to the main stage to set up round two.
Game Of Gold Week 1 Results
| Position | Player | Coins |
| --- | --- | --- |
| 1st | Johan "YoH Viral" Guilbert | 100 |
| 2nd | Fedor Holz | 95 |
| 3rd | David Williams | 80 |
| 4th | Charlie Carrel | 75 |
| 5th | Nikita Luther | 69 |
| 6th | Josh Arieh | 60 |
| 7th | Maria Ho | 51 |
| 8th | Olga Iermolcheva | 50 |
| 9th | Daniel "Jungleman" Cates | 41 |
| 10th | Andy Stacks | 37 |
| 11th | Lukas "RobinPoker" Robinson | 31 |
| 12th | Kyna England | 26 |
| Eliminated | Daniel Negreanu | – |
| Eliminated | Michael Soyza | – |
| Eliminated | Kevin Martin | – |
| Eliminated | Jason Koon | – |
What To Expect In Week Two
With the first episode of Week Two already out, we know that the following rounds will be played in new teams with a complicated team heads-up relay format. The format demonstrates that whoever is running the Game of Gold show knows exactly how to create reality TV drama.
You can catch every minute of that drama on GGPoker's Youtube channel with new episodes on Monday, Wednesday, and Friday.