'Black-ish' Star Peter Mackenzie to Play Saturday's CSOP Online St. Jude Benefit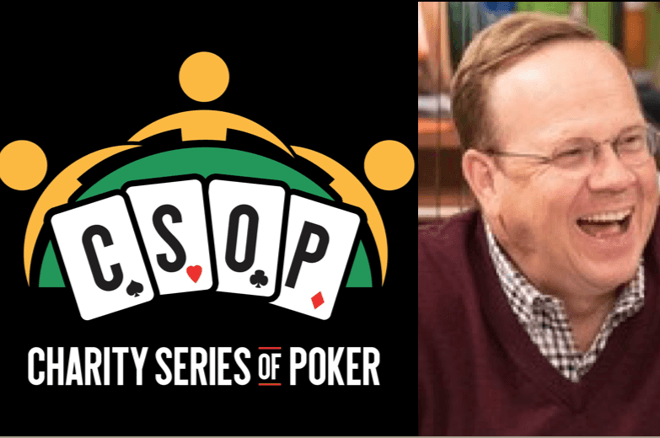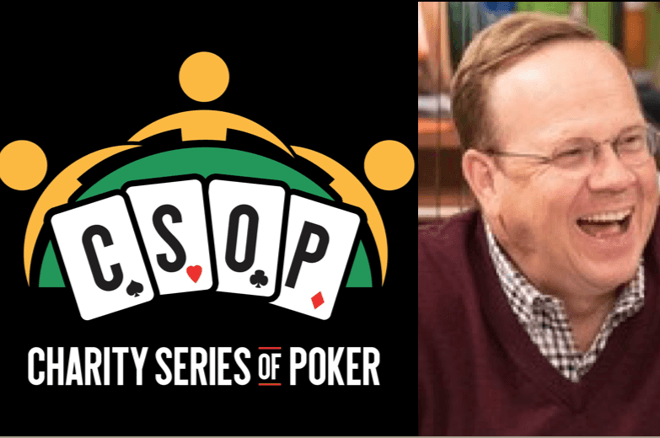 The Charity Series of Poker is partnering with the St. Jude Children's Research Hospital this Saturday, August 28 for a virtual charity poker tournament through the Faded Spade platform.
Proceeds from the event will benefit the children's hospital. Treatments invented at St. Jude have helped push the overall childhood cancer survival rate from 20 percent to over 80 percent since it opened more than 50 years ago. The research center's philosophy is to keep going until that survival rate hits 100 percent. Money scooped up during the virtual charity poker tournament will go toward further children's cancer research along with providing funding for the families of sick children traveling to and from the facility.
"I've always had a soft spot for the amazing work that St. Jude Children's Research Hospital does, so I was beyond honored when Daniel Negreanu asked me to take over as Event Chair for their annual charity poker event in Vegas," CSOP founder Matt Stout shared with PokerNews. "We've been transitioning to more online events during the pandemic like our Raising Hope for the Kids event this Saturday, and hope it continues to be an additional revenue stream for these wonderful causes even as we get back to running more live events."
Click here to register for the CSOP event
'Black-ish' Star Peter Mackenzie to Participate
One celebrity slated to be in the field on Saturday is actor Peter Mackenzie, perhaps best known for his recurring role on Black-ish. He has also co-starred in films Good Morning, Vietnam, Torch Song Trilogy, Lorenzo's Oil and Trumbo.
"I started worked with St. Jude's in the early 90's when I was doing a Fox show called Herman's Head," Mackenzie told PokerNews. "Tony Thomas produced that show and got us all involved. His dad, Danny Thomas, was a huge booster for St. Jude's and I have been a supporter all the years since."
"In the middle of lock-down and all the fear and uncertainty that came with it, we were able to gather virtually and play poker."
He continued: "It was on that show that I worked with Hank Azaria. I started playing in his game at his house in the Hollywood Hills. I was terrible then – I am just a little less terrible now – but I generously gave my money week after week to Hank, David Schwimmer, Richard Kind, and a slew of other ne'er-do-wells that I still play with today."
"I have never played on set or backstage but the games I play in now tend to be mostly business friends; Kevin Pollack, Josh Malina, Hank's game and we love and are passionate about it. The wonderful thing that happened in the pandemic was zoom and poker. In the middle of lock-down and all the fear and uncertainty that came with it, we were able to gather virtually and play poker. The truth is that poker was the excuse, the backdrop- the real boom for these past few years has been to stay connected and to be able to howl with laughter with my friends… while losing money to them."
Charity Poker Tournament Details
On Saturday, August 28 at 4 p.m. PST, the CSOP will host a virtual charity poker tournament and tickets can be purchased prior to the start online on the St. Jude website. Those who can't compete in the tournament can also donate to the cause using the same link.
Thebuy-in for the poker event costs $200-$400 depending on the amount of chips you wish to start play with. For $200, players will receive entry to the virtual livestream of the event along with 10,000 chips. A $300 buy-in gets you the same benefits plus an additional 10,000 chips (20,000 total). Those who pay $400 to enter receive 30,000 starting chips.
The event will be hosted by Faded Spade, which specializes in helping non-profits raise money through poker virtually. The Charity Series of Poker, also involved in Saturday's event, is a non-profit that raises money for important causes through poker.
A livestream will be available of the virtual poker event on the St. Jude website.
Prizes awarded during the game include a grand prize weekend getaway in Las Vegas. Second place receives a one-hour meet-and-greet or poker lesson via Zoom with Poker Hall of Famer Daniel Negreanu. Third place earns a seat in a future Charity Series of Poker celebrity cash game.