How Your Presence on Rummy Tables can Decide Your Victory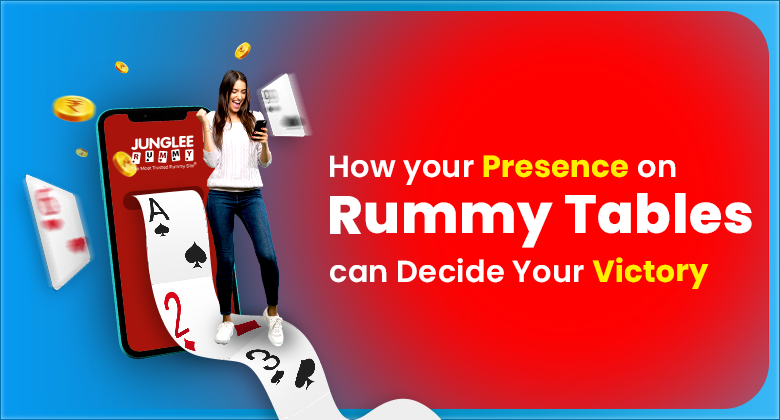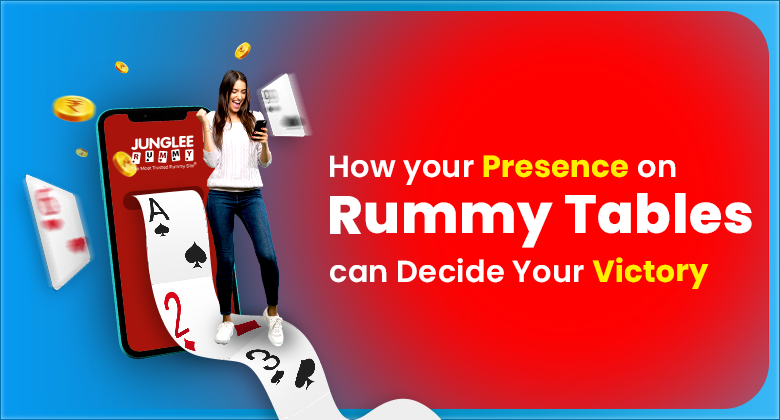 When you play Indian rummy online, what aspects of the game do you focus on the most? Is it the cards in your hand or the discard pile? Or do you get too busy focusing on your opponents? Well, that's natural. We remain so tied up to these common aspects of rummy that we tend to avoid the "other" aspects of the game.
You might wonder: what are the "other" aspects of the rummy game? When you join a game, you are seated at a table in a rummy avatar that you chose while registering on the platform. Your table avatar and presence can play a huge role in your victory. This might come as a surprise to you, but that's the truth!
If you play aggressively at a table, your opponents might take you as a competitor. And if you play just for fun, nobody is going to take you seriously. But guess what? That may just work in your favor!
If you wish to become the ultimate champion, here's how a mindful presence at a rummy table can help you win.
How does your presence at rummy tables help you win?
When it comes to leaving a long-lasting impression on your opponents, you must have a strong presence at your table. And by presence, we mean the things that you are capable of doing during a game.
In order to create a strong presence in a game, you need to identify your strengths and weaknesses. This is where playing practice rummy games can help you. In fact, the more practice games you play, the more aware you are likely to become of your strong suits.
Your knowledge of rummy games can provide you with an upper hand in the game. Whether you are playing at a 2-player or a 6-player table, you should analyze your opponent's game and form a clever strategy to win the game.
Once you are fully aware about your skills, you should bring your A-game to the table and outwit your rivals. For example, if you are a mindful player and you do not overspend during a game, you should focus on playing wisely and make your opponents think whether they should continue playing against you or not.
At the same time, you should be prepared for anything that might happen in the game. You should always have a Plan B so that you do not get tricked by your opponents. Moreover, you also need to remain mindful of your opponent's presence in the game. Do not forget to keep a track of their moves too.
To sum it up, rummy is a tricky game and you must take care of every important aspect of the game. You never know which trick can help you become the indisputable winner. But for that, you need to play numerous practice games and work on improving your skills.
If you are looking to play practice rummy games, you should check out Junglee Rummy! The platform offers unlimited practice games for free that you can play to work on your skills. Once you feel confident enough, you can start playing for real cash prizes and other exciting rewards such as cars, motorbikes, smartphones and laptops.
Download our rummy app now and get a 100% welcome bonus on making your first deposit. Happy gaming!