King's Resort Boss Leon Tsoukernik Wins €740K in Crazy Nosebleed PLO Game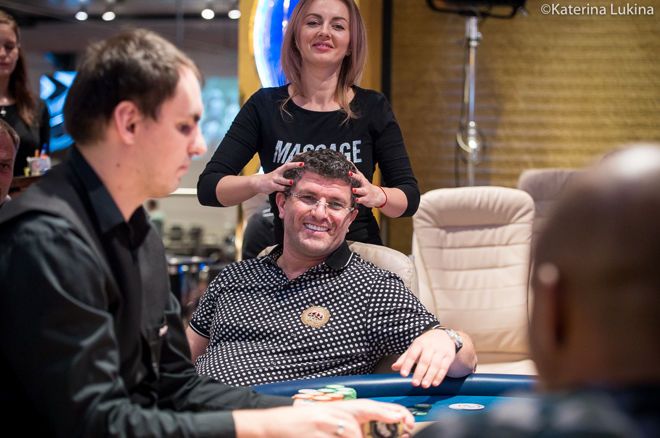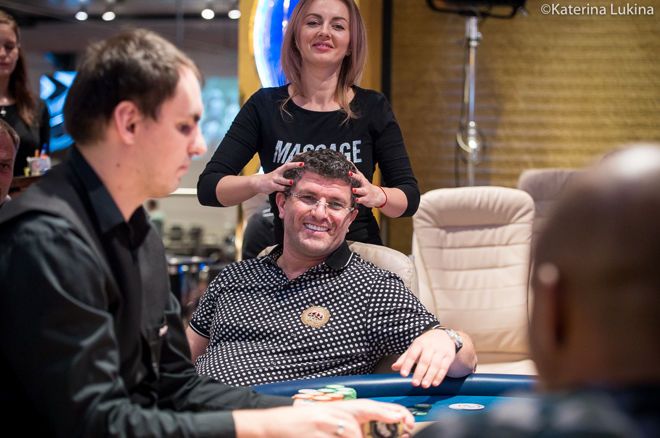 One of the craziest Pot-Limit Omaha hands went down at King's Resort over the weekend, one that saw King's owner Leon Tsoukernik help himself to a near €740,000 pot!
The live-streamed High Stakes Ca$h King$ saw Tsoukernik go to battle for six hours in a €100/€200 PLO cash game. There was a ton of action throughout the stream, and Tsoukernik found himself in a €300,000 hole. However, that all changed on the final hand of the night.
Check out the hand in all its glory below or keep reading to find out what happened.
The Big Hand
Blinds remained at €100/€200 but there were several straddles in play, including one weighing in at a quite ridiculous €6,400 from Cobanski! Three players folded, putting the action on Tsoukernik, who called for €5,600 with




. The action folded to "Pablo" in late position, and he tried to raise all-in with




, but could only raise to €29,500, leaving himself €10,000 behind.
"Cobanksi," on the button with




, called the €29,500, and Tsoukernik tossed in calling chips.
Tsoukernik flopped the nuts with the first three community cards falling



, and he checked. Pablo put in his last €10,000, Cobanski called, only for Tsoukernik to check-raise to €60,000. Cobanski called with his trip kings.
The

turn improved Tsoukernik to a better full house, and he fired a €110,000 bet, which Cobanski called. The

completed the board and Tsoukernik snap-shoved for what turned out to be €143,200.
Cobanski went deep into the tank for more than five minutes while Tsoukernik puffed frantically on his electronic cigarette. Irish poker legend Fintan Gavin provided the English commentary on the stream, and he stated Cobanski's cards would be in the bin immediately if he was against any player other than Tsoukernik.
Amazingly, despite holding only trip kings, Cobanski emerged from the tank with a call, gifting the €738,400 pot to Tsoukernik, digging him out of a hole and then some.
Leon Tsoukernik Beats Phil Ivey to Win King's 100K Short Deck (€1,102,000)
Tsoukernik Wins $1.5 Million On Slots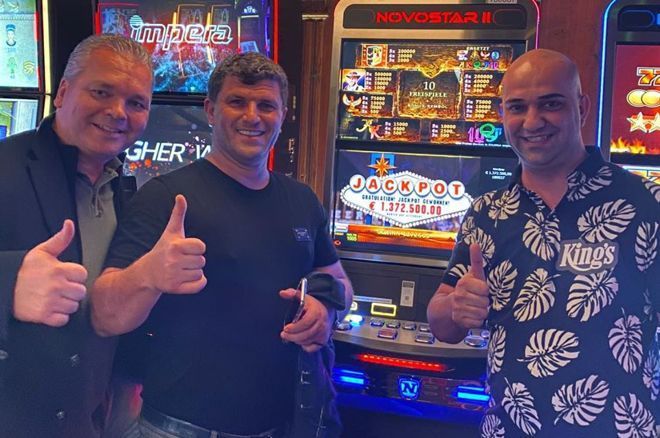 You may recall Tsoukernik won a massive €1,372,500 in January 2020, but not at the poker table. The Czech entrepreneur and art collector failed to cash in the CAPT Seefeld High Roller, and passed some time by playing €1,000 a spin on one of the casino's slot machines. Tsoukernik, literally, hit the jackpot and took home €1,372,500 (circa $1,530,500).
King's Resort Owner Leon Tsoukernik Scoops $1.5m Slots Jackpot
More recently, in April, Tsoukernik became embroiled in a legal battle with social media giant Facebook; he is suing Facebook for half a billion Czech crowns, which is approximately $24 million.
Tsoukernik is irked by Facebook's lack of action regarding malicious mobile advertisements for online casinos that were using King's Resort imagery to encourage players to sign up for an account.
Earlier this month, Tsoukernik scored a victory when a Czech court ruled Czech courts have jurisdiction in his case. The legal battle continues.
There's plenty of exciting tournament series on the horizon in the "Las Vegas of Europe", including the World Series of Poker Circuit that's currently ongoing. For more details, check the King's Resort website.