partypoker Overhauls Table Look and Functionality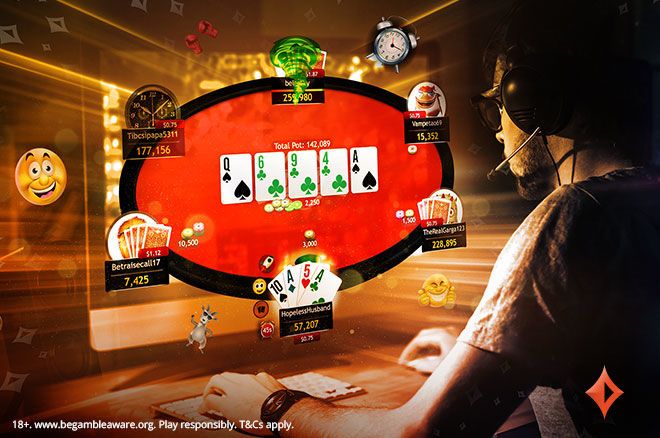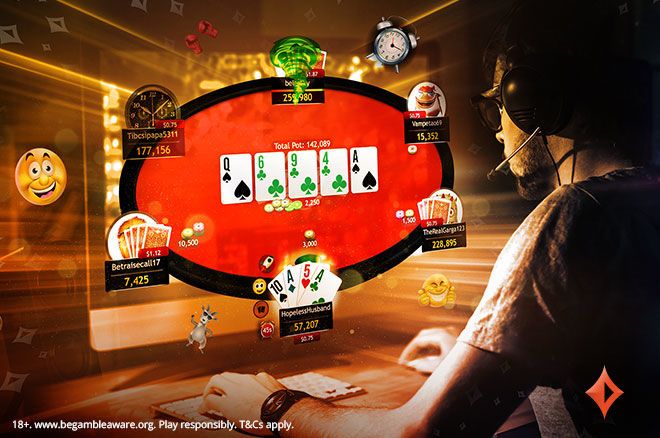 November 29 saw partypoker prompt its players to download a software update when they opened the online poker client. Those who did this were greeted by new-look tables brimming with new features and functions.
The vastly improved table graphics and animations are the first things that stand out. Players can choose from a range of new playing cards, emojis, avatars, and the ever-popular throwables, all of which help pass the time during a typical poker grind.
You can now change a whole host of settings on the fly from the table you're currently seated at, negating the need to return to the partypoker lobby to do this. Changing the table felts, playing cards, and even your betting buttons is now possible from your table.
Avatars are larger than before, making them easier to see, especially if you are one of the many people who like to multi-table. Those avatars flash different colors to help you quickly see if someone has bet, folded, or is pondering their options. In addition, anyone moving all-in has an all-in triangle displayed next to their alias, much like in a live poker setting.
Learn How to Win $1 Million for Just $5 in SPINS at partypoker
A Wealth of Information at Your Fingertips
Note-taking is another area that sees vast improvements. A detailed color-coded system is in place, one that changes the color of the halo around your opponents' aliases. If you hover your mouse over a player you have notes on, your notes overlay on the screen so you can access them easier than ever before.
Tournament players should be delighted to learn partypoker has improved the in-the-money indicator in the top left-hand corner of your table. This displays tons of information including your standing in the tournament, how close you are to to the money places, the average stack size, and much more, allowing you to adjust your strategy without losing focus from the table you are grinding at.
There are several other improvements including a new hand strength indicator that you can toggle on or off, new sounds, a revamped Rabbit Hunt feature, and a revised time bank indicator.
See The Tables Changes For Yourself and With a $600 Bonus
The best way to see the plethora of changes is to fire up partypoker and put the new tables through there paces. Downloading partypoker via PokerNews entitles you to one of two special welcome bonuses.
Create your account and made a deposit of $10 to receive $10 worth of SPINS and tournament tickets over the course of a week.
Day 1: 2x $1 SPINS tickets + 1x $3.30 MTT ticket
Day 2: 4x $0.25 SPINS tickets
Day 4: 1x $3.30 MTT ticket
Day 6: 4x $0.25 SPINS tickets
Deposit $20 and receive $30 worth of tickets over the course of a week:
Day 1: 1x $5 SPINS ticket + 1x $3.30 MTT ticket
Day 2: 2x $1 SPINS ticket + 1x $5.50 MTT ticket
Day 4: 1x $5.50 MTT ticket
Day 6: 2x $3 SPINS tickets + 1x$3.30 MTT ticket
SPINS are partypoker's take on jackpot sit & go tournaments, giving you the chance to play for massive prizes. The $5 SPINS, for example, have a $1 million jackpot!
Your initial deposit is matched 100% up to a maximum of $600 in the form of a releasable bonus. You need to accumulate four times as many loyalty points as the bonus amount for it to fully release into your account. Loyalty points are earned at a rate of 1 per $1 contributed to the cash game rake or paid in tournament fees.
The bonus releases into your playable account balance in 10% increments when you accumulate 10% of the total loyalty points required.