PokerNews Podcast: Remembering Doyle "Texas Dolly" Brunson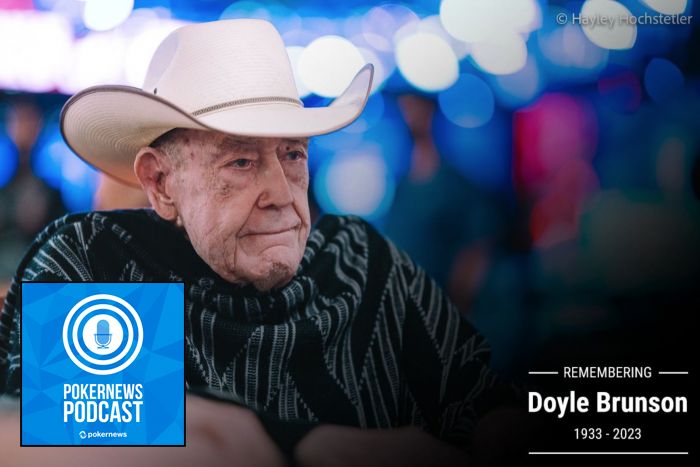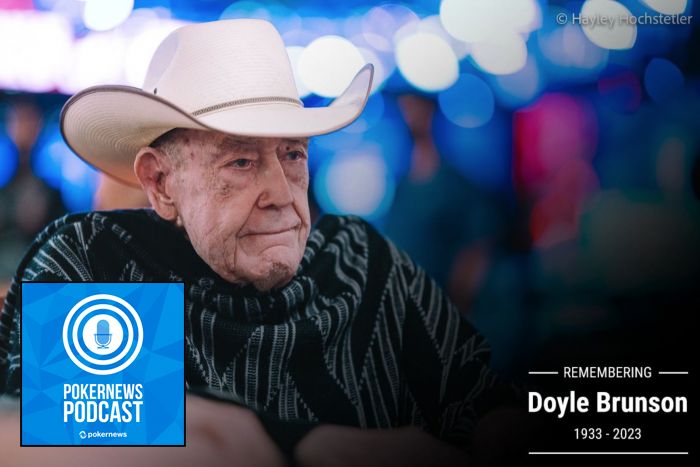 In a special episode of the PokerNews Podcast, Chad Holloway, Jesse Fullen, and Connor Richards gather to talk about the passing of legendary poker player Doyle Brunson. They share their favorite memories of "Texas Dolly," including personal interactions and behind-the-scenes stories.
They also discuss the impact he's had on the game of poker throughout his 70-year career, which included his Texas Road Gambler Days, being there for the formation of the World Series of Poker (WSOP), and winning 10 gold bracelets and a World Poker Tour (WPT) title. Additionally, Chad and Jesse relive their 2022 "Texas Road Trip" in which they visited Doyle's hometown, colleague, and other prominent locales.
"There's no life like the life I've lived. You're free like a cloud floating up in the sky." – Doyle Brunson
The "Godfather of Poker," Doyle Brunson has Passed Away at 89
Tell us who you want to hear from. Let us know what you think of the show — tweet about the podcast using #PNPod, and be sure to follow Chad Holloway, Jesse Fullen, and Connor Richards on Twitter.
Subscribe to the PokerNews Podcast on Apple Podcasts here!
Check Out Past Episodes of the PN Podcast Here!
Executive Editor US, PokerNews Podcast co-host & 2013 WSOP Bracelet Winner.