Popularity of Online Rummy Games in Tamil Nadu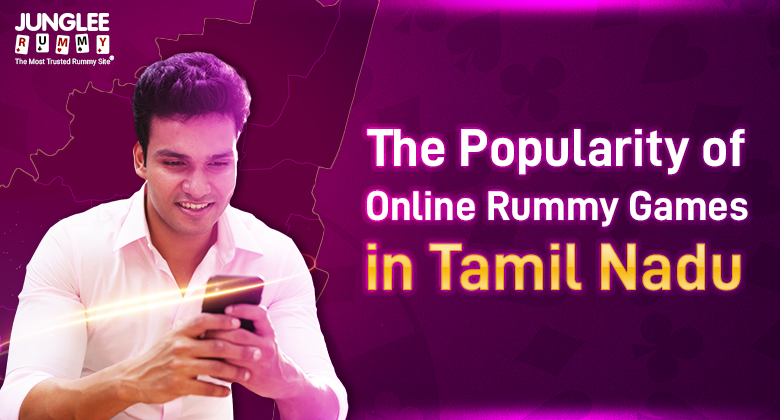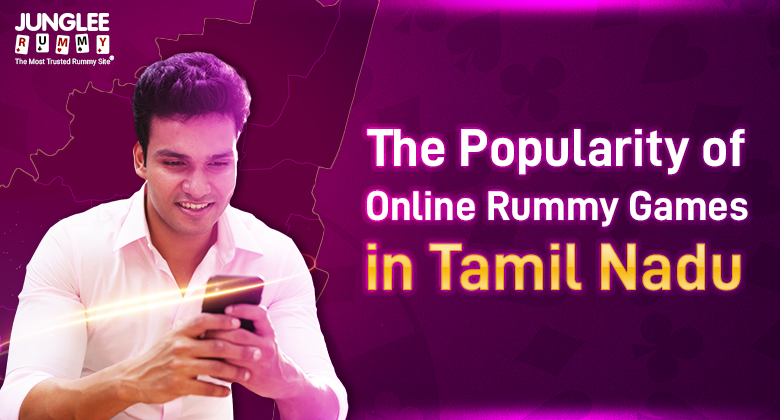 Rummy is one of the most popular games of all time and a top choice among card game lovers. In India, it has a separate fan base with people playing the game in the comfort of their homes or on the go.
The popularity of this game has paved the way for an online version called online rummy to crop up. Fans were quick to try their hand at rummy online as the game offers amazing opportunities for players to win real money in prizes.
Over the years, online rummy games have reached every nook and cranny of the Indian subcontinent. What intrigues us the most is the large amount of participation from users based in Tamil Nadu. Online rummy is a hot-favorite among Tamilians and we know the exact reason why!
Keep reading to know more about the popularity of rummy games in the state of Tamil Nadu.
Why is online rummy so popular in Tamil Nadu?
Rummy is an integral part of Indian culture, with no occasion deemed complete without a game of rummy. In Tamil Nadu, the craze for rummy game can be seen all through the year, especially on festivals and special occasions when families and friends get together.
Tamilians love playing several rounds of rummy games online as well as offline. They enjoy it for its unlimited fun factor and entertainment. Moreover, rummy games are challenging, which creates an adrenaline rush into the minds of the player. So it is quite natural to see such a huge fan following of this game in Tamil Nadu.
However, the residents of the state were unable to play real money games due to various legal issues. This resulted in a state-wise prohibition on online rummy games, which disappointed many fans. Thankfully, the Madras High Court ruled in favor of skill games on 3rd August 2021 and several other games, including rummy, were back with full force.
The latest judgement has elated many rummy enthusiasts. At Junglee Rummy, we have seen a rise among players from the Tamil Nadu region. We already have a huge pool of Tamilians on our platform. Let us find out how they enjoy rummy games at Junglee Rummy:
Kalidas Jayaram
Yogeshwaran
What's new at Junglee Rummy?
Junglee Rummy brings a wholesome online rummy experience to your fingertips. Your beloved rummy app is back in Tamil Nadu and we have many new surprises waiting for you. With an even more engaging user interface, we have introduced many new features that will keep you coming back for more.
We have introduced the most unique feature called multi-tables, which enables you to join and play at three different tables simultaneously. This means, you have 3X chances of winning the game and maximizing your prize amount. Use the "Add" button present at the bottom-left corner of your game screen to play at multiple tables.
Along with that, you can now transfer your winnings directly to your bank account within 10 minutes of winning the game. For that, we have mandated KYC to perform any online transaction quickly. We have also introduced multiple secure payment methods for a fast and smooth online transaction process.
We have also introduced an exclusive "self-exclusion" feature to promote responsible play among players. This feature enables you to abstain from online rummy for a brief period of time, from two weeks to six months. You can use this feature to your advantage and take some time to relax your mind.
Regardless of whether it is online or offline, rummy is loved by everyone in Tamil Nadu. Now that online rummy is back in this state, people have started downloading their favorite rummy app, Junglee Rummy. If you know how to play rummy, this is your chance to shine at our tables. Participate in our ongoing cash games and tournaments to win amazing prizes!
Download the app now and get a welcome bonus worth ₹5250 on making your first deposit. Happy gaming!