WATCH: Crazy High-Stakes Cash Game Action at Super High Roller Bowl Europe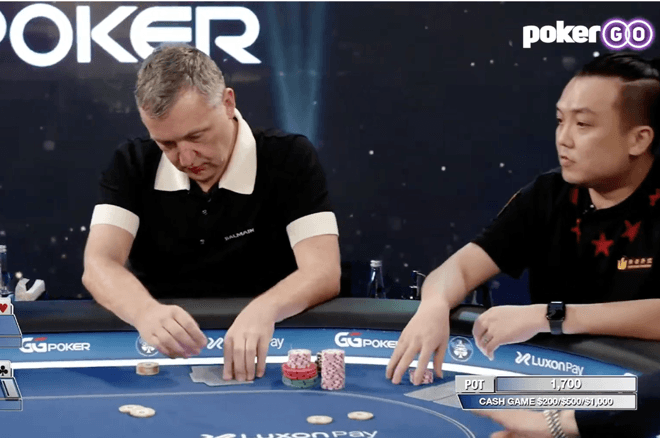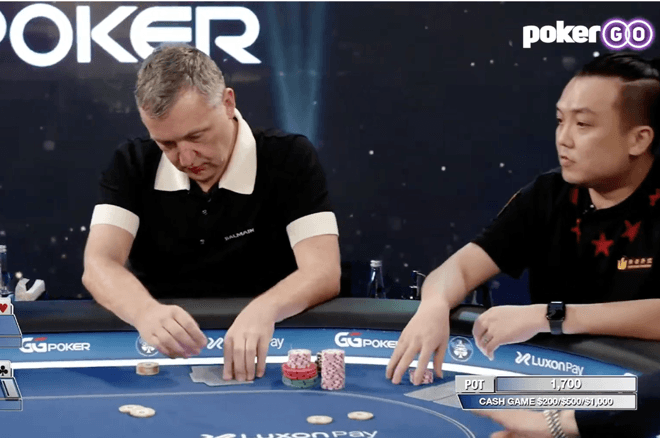 The Super High Roller Bowl Europe is in full force with many of poker's elite players battling it out in the Super High Roller Bowl Europe Main Event, featuring a massive $250,000 buy-in, beginning the first of its three days on Monday at Merit Royal Hotel, Casino & Spa in Cyprus.
The festival isn't only about tournaments with nosebleed cash games with stakes as high as $1,000/$2,000 kicking off on stream on Thursday and Saturday on the PokerGO YouTube channel.
The games provided massive entertainment to poker fans with many big names including Dan Cates, Wiktor Malinowski, Timofey Kuznetsov, Sergio Aido, Mikita Badziakouski, Tony G, Triton Poker co-founder Paul Phua, and Dusk Till Dawn owner Rob Yong, and King's Resort owner Leon Tsoukernik.
Follow the Super High Roller Bowl Europe at PokerNews
Catch all the news, schedule, and latest winners from the Super High Roller Bowl Europe!
Aido, Cates, Malinowski, & Kuznetsov Battling on Thursday
The live-streamed cash games began Thursday with stakes set high at $500/$1,000 no-limit hold'em. The initial line-up included Sergio Aido, Dan Cates, Vladi Chaoulov, Wiktor Malinowski, and Mikita Badziakouski.
A few more players joined into the action during the two-hour stream including Sergio Fernandez, Timofey Kuznetsov, and Mehmet Samsa.
Check out the action below.
Try ClubGG for free? Here's how to Join our FREE Club PokerNews
Higher Stakes for Tony G's Home Game on Saturday
Thursday was just a preview of what was to come with Saturday featuring a 7 1/2 hour live stream of nosebleed cash games with some of poker's most entertaining high-stakes personalities battling it out for huge pots.
The action began with stakes at $200/$500/$1,000 no-limit hold'em and pot-limit Omaha in what was dubbed the Tony G's Home Game. Mehmet Samsa, Leon Tsoukernik, Chow Yang, and Rob Yong joined Tony G for the early action with Paul Phua also getting in on the action.
These stakes proved not to be high enough for the group as eventually, the game moved to one of the highest stakes every televised to $1,000/$2,000.
To get a quick preview of what you have been missing, Rob Yong shared two hands on Twitter.
just setting up my twttr

— jack⚡️ (@jack)
just setting up my twttr

— jack⚡️ (@jack)