Why You Are Not Winning in Online Rummy Games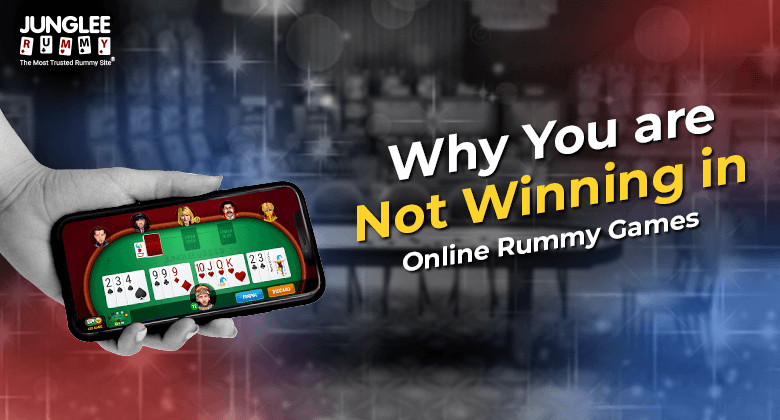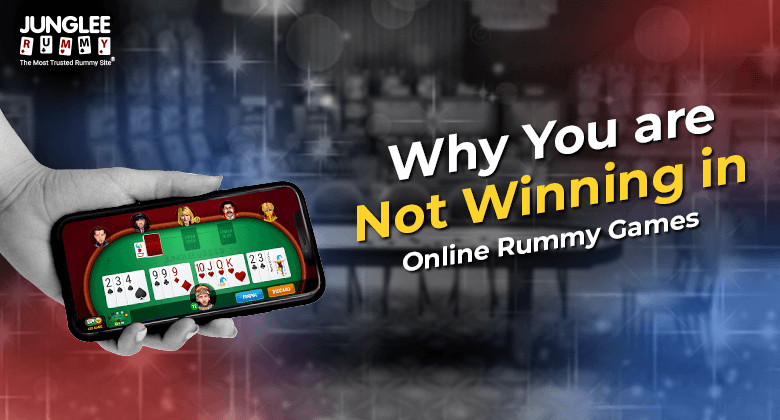 In recent years, the online version of the rummy game has been the talk of the town. The grandeur of this game can be seen from the type of engagement it receives on a daily basis. Millions of players from across the country can be spotted playing online rummy anywhere and anytime. The unlimited entertainment, coupled with bouts of adrenaline rush and scope for winning real money in prizes, have made rummy very popular.
However, there are certain aspects of the game that players are often not aware of. For instance, you must know how to play rummy well, all the strategies, and tips and tricks to turn the game in your favor. If you seem to lack one aspect, you have a lot to lose. This is because cash games require you to invest some money in the form of entry fee, and if not played right, you could lose your hard-earned money.
If you are someone who is not winning in online rummy games, here are some key takeaways to improve your game:
Understand basic rules and concepts
Have you ever passed a math test without knowing the basics of the subject? We believe never, unless you are cheating. Similarly, you can never win in a game of rummy, both online as well as offline, without knowing its basic rules and concepts.
There are many rummy concepts that need special attention, especially if you wish to become a top player. For instance, you cannot make a valid declaration without at least two sequences in your hand, one of which must be a pure sequence. There are many such rules to learn and keep in mind. If you are willing to learn rummy in depth, you can visit this page to know more.
Instead of learning the basics, some players resort to unfair practices to win. However, it is impossible to do so, especially in online rummy games. Online rummy platforms like Junglee Rummy employ a world class anti-fraud system that prevents players from indulging in any suspicious activities at the table. All players are under constant scrutiny, ensuring a fair opportunity for everyone to win the game.
Begin with practice games
After getting a hold of your basics, it's time to start playing practice games. Rummy practice games are designed to provide you with an in-depth understanding of the game and get familiar with the platform. Once you are thorough with the basics, you can practice what you have learned and innovate new ways to beat your opponents.
If you are an experienced player, practice games will help you brush up on your skills and get more insights into a variation. For instance, if you want to learn points rummy, you can play its practice matches and get the hang of the variant. These matches may also help you identify your comfort zone within a variant.
Set goals
We all set some goals in life. It may be getting a particular car, a work promotion, or simply leading a happy life. After setting a goal, we strive hard and put our everything into achieving it. Similarly, if you set goals in rummy games, you have higher chances of winning the grand prize. When we say goals, we are talking about realistic goals such as defining the objective, setting a budget, or even playing responsibly.
Some players, especially beginners, chase the winning prize rather than focusing on enjoying the game. It is important to have a predefined goal that can help you improve your skill and performance. You can check this blog post to learn more about how to set goals in online rummy games.
Choose the right format and variation
If you are playing rummy for the first time, it is important to identify the right format and variant for yourself. Online rummy is available in three different formats: free games, cash games and tournaments. You can start by playing unlimited free games, where you can practice and improve your rummy skills without paying any entry fee. Cash games demand a small entry fee, which makes up the prize pool. Tournaments are an explosive format of rummy games that are available both for free and cash.
Each of the above formats can be played in three different variations: points, pool and deals. Points rummy is played for a fixed number of points and lasts only for a single deal. In pool rummy, players pay an entry fee, which makes up the overall prize pool. It lasts for several rounds and the player with the least points at the end wins the game. Deals rummy is played for a fixed number of deals and the player with the most chips at the end of the final deal wins the game.
As mentioned above, you can identify and choose the right variant only when you play practice games. We advise you to play each type of game at least 3-4 times to select the right format and variant for yourself.
Play responsibly
Due to the exciting nature of rummy, some players tend to develop a compulsive behavior toward the game. As rummy can be played for cash prizes, some players, especially those who are new to the game, tend to invest their hard-earned money into the game only expecting to win more in return. However, their lack of knowledge and basics not only results in losses but also debts.
In order to avoid any losses, it is important to play the game responsibly. At Junglee Rummy, there are various responsible gaming practices implemented across the platform. For instance, the "self-exclusion" feature allows a player to exclude themselves from the game for a given period of time, from two weeks to six months. Find out more about responsible play here.
In a nutshell, rummy games are super entertaining, but you can win the game only once you have checked all the above-mentioned points. If you are losing constantly, it's a sign that you need to take a break from cash games and play more practice games instead. Remember that rummy is only a game and its main purpose is to keep you entertained.
Junglee Rummy is running an exciting tournament called The Grand Rummy Premier 3 across the platform. Participate in the tournament to win from a prize pool worth ₹40 crores! Download the app if you haven't already and show off your rummy skills at our tables. Go Junglee! Happy gaming!