5 Fun Ways to Celebrate Navratri 2021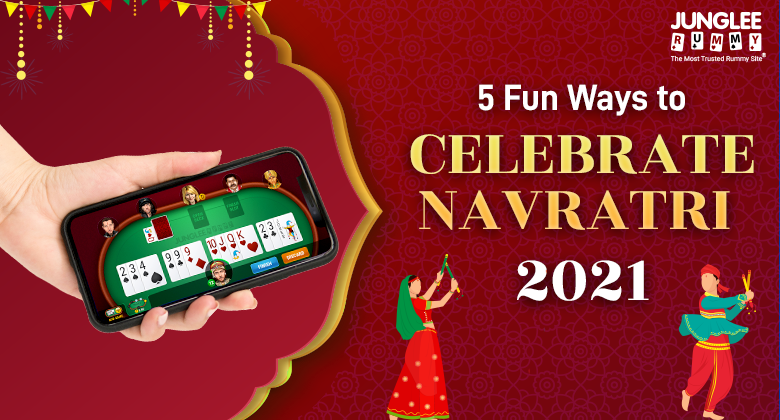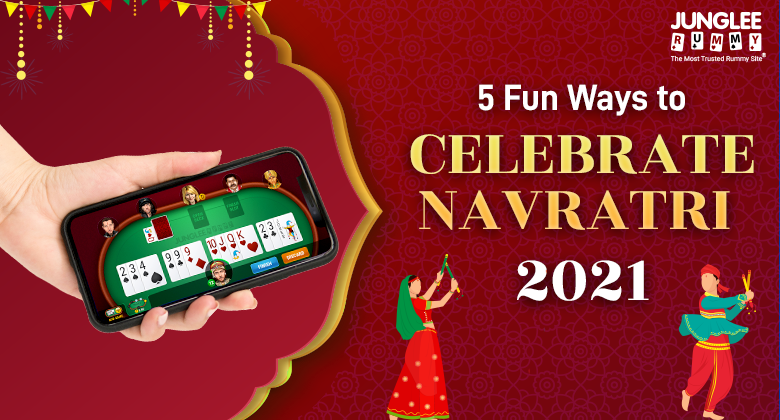 It's that time of the year again! The festive season has officially begun today with Navratri. It is a 9-day Hindu festival where Goddess Durga is worshipped. During the festival, devotees celebrate the nine avatars of Goddess Durga namely, Shailaputri, Brahmacharini, Chandraghanta, Kushmanda, Skanda Mata, Katyayani, Kalaratri, Mahagauri and Siddhidatri. This year, Navratri will be celebrated from 7th October to 15th October.
Following Navratri i.e. on the 10th day, Vijay Dashmi is celebrated. Also known as Dussehra, it is celebrated by burning the effigies of Ravana, signifying the victory of good over evil. So the next 10 days are going to be filled with pomp and fervor across the country. If you do not have your Navratri plans in place, don't you worry. We got you covered! Here are 5 fun and exciting ways to celebrate Navratri 2021:
Durga Pooja
Goddess Durga is an embodiment of wisdom, compassion, glory and power. She blesses her devotees with prosperity, happiness and courage. Navratri is an auspicious occasion to celebrate Ma Durga's divinity and feminine power.
You can perform Durga Pooja at your home or at the pandals. Before Ghatasthapana, the place where the idol is kept is adorned with floral garlands, lamps and diyas. Then a sacred puja pot or kalash is installed by the side and an aarti is performed for the next 8 days. On the last day, 9 kanyas (young girls) are invited and worshipped like Durga Ma.
Colored outfits for each day
One significant aspect about Navratri is that there are different colors associated with each day. So many people get dressed as per the color signifying a specific day. Find out the significance of each color below:
Yellow: It signifies joy, brightness, and cheer.
Green: It is associated with growth, harmony and positive energy.
Grey: This color represents zeal and enthusiasm.
Orange: This color symbolizes happiness and positivity.
White: This color represents peace, purity, and meditation.
Red: It represents fearlessness and anger toward enemies.
Royal Blue: It symbolizes power and courage.
Pink: It represents hope, personal refinement and uplifting.
Purple: This color represents power and ambition.
You can get different types of outfits such as lehenga choli, salwar suits, kurtas, and anything ethnic to wear on a specific day dedicated to a specific color.
Garba Night
Navratri is the most awaited festival especially for garba nights. Garba is a traditional dance form that originated in Gujarat. It is performed around a lamp or an idol of Goddess Shakti. During Navratri, garba is performed on various songs, especially the ones by Falguni Pathak!
There are various places around the country that host garba and dandiya nights. You can dress up in your favorite ehtnic wear or traditional garba outfit and dance to your favorite songs.
Special dish for each day
One of the major perks of Navratri is the never-ending savory dishes as you get to gorge on scrumptious food for all nine days. If you are fasting during this period, you can cook the following fasting dishes:
Day 1: Sabudana khichdi
Day 2: Makhane ki kheer
Day 3: Singhade ka halwa
Day 4: Butter-walnut lassi
Day 5: Malpua
Day 6: Coconut barfi
Day 7: Sabudana kheer
Day 8: Aloo kebab
Play online games
Navratri is not just about singing or dancing to the garba songs. You can enjoy this festival just by sitting at home and playing online games! We know most of you would do that on a daily basis. What we mean by this is you can have fun and galore and play for stakes at the same time. There are many real-money games that you can play online and win amazing cash prizes and other rewards!
Talking about real-money games, you can always play rummy online. This game is well-known among online gaming enthusiasts and offers incredible opportunities for players to win real money in prizes and other rewards such as cars, motorbikes, laptops and smartphones. If you are skilled in rummy games, you can try your hand at cash games and tournaments and play for stakes. Bring your A-game to the table and take home incredible winnings!
Whether it is Navratri or Dussehra, we want you to enjoy every festive season with full zeal and enthusiasm. To amplify your fun, Junglee Rummy brings a range of cash tournaments and festive leaderboards at your fingertips. You can participate and play at our vibrant tables to win from a prize pool worth crores of rupees!
Junglee Rummy is a top-rated online rummy portal with a user count of whopping 30+ millions. We offer a variety of rummy games such as free and cash games as well as tournaments. These games can be played in three different variations namely, points, pool and deals.
Moreover, you get to enjoy multiple perks right from the time you join the platform. For instance, on joining the platform and making your first deposit on the app, you get a welcome bonus up to ₹5250 credited to your Junglee Rummy wallet! So without further ado, download our rummy app now and get access to amazing bonuses and offers. Happy gaming!