Get Ready for the PSPC with These Top Tips from the PokerStars Team Pros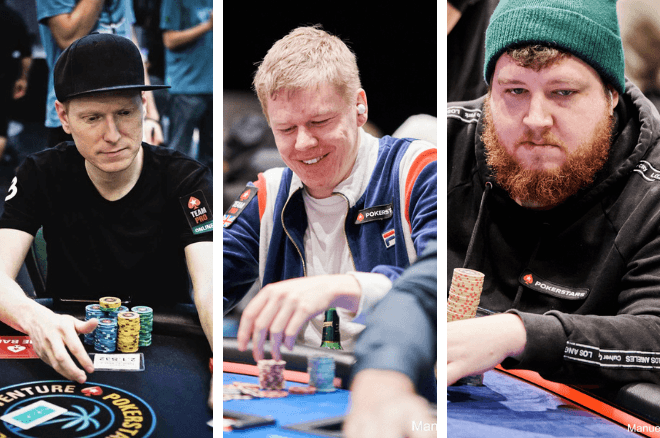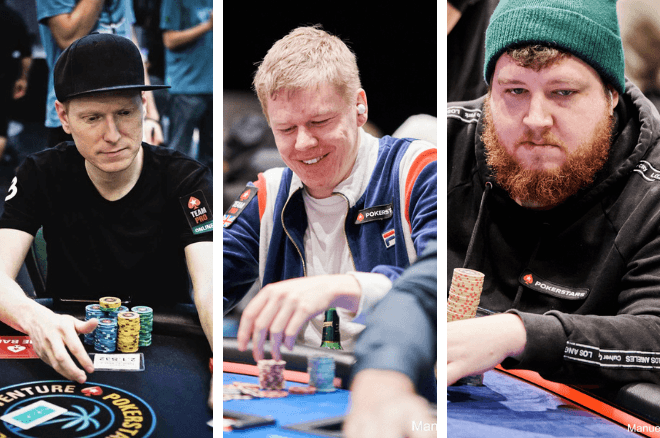 The 2023 PokerStars Caribbean Adventure (PCA) and PokerStars Players Championship (PSPC) are just around the corner, with thousands heading to the Baha Mar Resort in Nassau, for almost two weeks of epic poker action.
PokerStars returns to The Bahamas for the first time since 2019 following the pandemic which ravaged the live poker circuit including plans for the second-ever PSPC. Amazingly, poker has boomed since restrictions worldwide began to ease, with the upcoming PokerStars Live events heavily expected to be one of the year's major highlights.
The PSPC was a massive hit in its first iteration, with many recreational poker players getting the opportunity of a lifetime thanks to the much sought-after Platinum Pass.
Like in 2019, many of the Platinum Pass winners for this year will be playing their first large-field, five-figure buy-in event. So, a few of the PokerStars Team Pros have departed some of their wisdom and come up with a collection of tips that are perfect for the player type described above.
Team Pros Talks Tells
Poker tells is often a concern for less experienced players, and with the possibility of coming up against PokerStars Team Pros such as Parker Talbot, Benjamin "Spraggy" Spragg and Felix Schneiders, they'll be even more on edge about giving away information.
Talbot, who finished in fourth place in the EPT Prague Main Event last December, suggested "not the most fun or playful advice," to help combat these fears.
"I'd just try to be made of stone in the hand," said Talbot. "Don't give anything away, don't chat, just stare at a card on the board and be a super serious statue"
Spragg echoed his colleague's advice while also reminding others that "it's not rude to just sit in silence and ignore an opponent who is trying to gather clues."
Schnieder also agreed with Talbot and Spragg that a stoic approach would be the most useful for not giving anything away to your stronger opponents as "everything you say or do can be used against you as it will mostly come off from your subconscious."
Jordan Saccucci Wins Record-Breaking 2022 EPT Prague €5,300 Main Event (€913,250)
Rest is Key for Major Events
Many poker players have noted the effects of fatigue when playing multi-day events. Repeatedly battling it out on the felt for long durations over consecutive days can be draining. To overcome this issue, Spragg and Schneiders stress the need to be well-rested when playing at a major event like the PSPC.
"I try to be as well-rested as I can be which is not always easy when traveling" explained Spragg while also advising players go to sleep quickly post-tournament.
"It can be very tempting to hang out with players at the end of a long tournament day but try not to get caught at the bar or club at 4am when you have a big day 2 coming up."
Schneiders expands on Spragg's tips by starting the day with a good routine, focusing on "good sleep, rest, fitness, and nutrition".
Be Patient, The Cards Will Come
One mistake recreational players tend to make is playing bad hands after being card dead for a long time. Playing with speculative holdings can get you in some real trouble where you may find your tournament life on the line when it really shouldn't have been.
One way to deal with this says Schneiders is "remind yourself that each hand – whether it's a losing or winning one – is simply presenting you with an opportunity to make the perfect decision!"
And after all, the key to running deep in these marquee tournaments is by making the best choices, so while that eight-three suited may look tempting, it's best to just give it up.
Talbot's take on being dealt a bad run of hands is pretty straightforward. "Keep getting dealt in. Eventually, it [the cards] will change."
While Spraggy reiterates not to feel obliged to play a hand because you haven't done much for a few orbits. "Be patient and fold, and then be more patient and keep folding."
Benjamin "Spraggy" Spragg: "To Play a $25k Live Was Huge For Me!"
Join PokerStars for a $600 Welcome Bonus
Those of you who do not already have a PokerStars account can download the excellent software via PokerNews. Make your first deposit safe in the knowledge that PokerStars matches your deposit 100% up to a maximum of $600. In fact, your first three deposits in the first 90 days after creating your account are matched 100% up to a combined maximum of $600.
Calum has been a part of the PokerNews team since September 2021 after working in the UK energy sector. He played his first hand of poker in 2017 and immediately fell in love with the game. Calum's proudest poker achievement is winning the only tournament he has ever played in Las Vegas, the prestigious $60 Flamingo evening event.