PokerNews Book Review: Robbi Jade Lew's "If I Did It"; Movie Adaptation in the Works?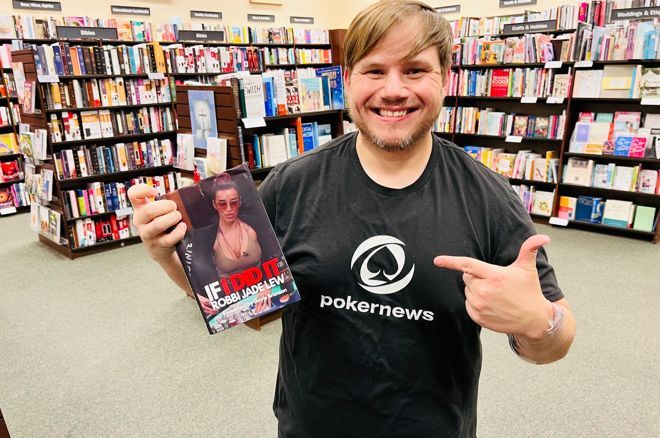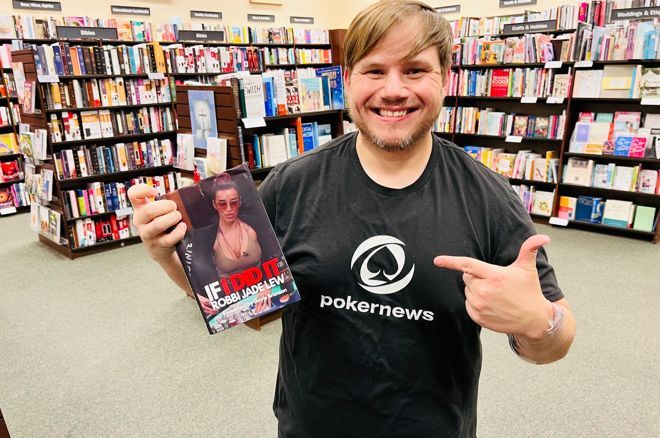 In late February, I was shocked to learn that I would be receiving an advanced copy of a book titled If I Did It written by Robbi Jade Lew. As it was pitched to me, it was a book that gives a purely hypothetical account of how Lew would have cheated on Hustler Casino Live (HCL) in the now infamous jack-four hand against Garrett Adelstein.
Obviously, I couldn't resist, and now having read her "hypothetical" account of what was arguably 2022's biggest poker story, I must confess I'm more confused than ever as to whether or not she actually did it.
Robbi Jade Lew Releases "If I Did It" Book Addressing J4 Cheating Allegations
Last year, Lew chatted with me in a video interview for PokerNews, and at the time I was giving her the benefit of the doubt. Innocent until proven guilty and all that. In the months that followed, I went back and forth, at times certain something nefarious happened such as when it was revealed that Bryan Sagbigsal stole $15K off her stack, but at other times feeling she was an innocent victim, such as when HCL released their investigative report that did not find her definitively guilty (though it was inconclusive).
Having read If I Did It, the only thing I'm sure of is that we'll probably never know what really happened, but that if she did do it, she probably did it in such a way as described in the book.
Inspires More Questions Than Answers
Lew took a page straight out of the playbook of OJ Simpson, and I don't mean his football playbook. If I Did It is a direct rip of the 2007 book If I Did It: Confessions of the Killer, in which Simpson put forth a "hypothetical" description of the murders of Nicole Brown Simpson and Ron Goldman. Presumably, what Lew says in the book is all "hypothetical," but it will no doubt leave others thinking otherwise.
Take for instance her "hypothetical" about being a part of a signaling team highlighted in Chapter 6 titled "There is No 'I' in Team, but There is 'Me" in which Lew said: "Poker is an individual game, but when individuals get together it gives them an edge. At least that's how it was put to me, or would have been put to me when individuals approached me with an opportunity. From there, it would have been easy to get someone on the crew to join up, say by paying them $15,000, and then as long as someone didn't mess it up by making an inexplicable call, everything would be good. Or so I imagine because of course I didn't do it."
Another headscratcher was Lew hypothetically talking about what would have been going through her head during the hand. As she wrote in the first person:
"I was thinking this is the hand I'm going to get Garrett. He's always raising with low-suited cards so I'm putting him on the


, which my


beats so let's rock and roll. The



flop isn't great for me as he has an open-ended straight flush draw, which makes him a 70% favorite. However, Bryan over there turned his hat around. That's strange, but I can't worry about that right now. I'm going to call. The

turn is great, Garrett missed and my 'gut' tells me he has the


, so I'm going to raise his $10,000 bet to $20,000.
"Any resemblance to actual events is purely coincidental. I didn't cheat, but if I did, this is how I would have done it."
She continued: "My old min-raise on the turn trick ought to work well right now. Oh wait, Garrett moved all in for $129K. Easy call-off as my jack-high beats eight-seven, especially since Bryan has turned his hat around again. Still, we'd better run it twice because I don't have anything to be afraid of. First run out is me, second one too. Ship mama the money!"
For me, it's the little bizarre details that she chooses to include that really lead readers into nebulous territory. Why include the details about Bryan, who is apparently Bryan Sagbigsal, turning his hat around? Random coincidence, or telling admission? Or is it Lew just having fun and messing with the poker world?
"Remember, none of this actually happened," Lew pointed out. "Any resemblance to actual events is purely coincidental. I didn't cheat, but if I did, this is how I would have done it. But I didn't, that's important."
Is a Movie in the Works?
There's no doubt Robbi Jade Lew has been able to use the whole debacle to her benefit. Seven months ago, few in the poker world knew who she was, but now everyone does and she even has a hand – "The Robbi" – named after her. Players around the world have been going wild with jack-four.
She's also gone from playing modest stakes to playing higher stakes, bigger buy-in tournaments, and competing against some of the biggest names in the game like Phil Hellmuth. She also accepted a Global Poker Award for the fan's choice for "Hand of the Year."
Now, she has a book that is reportedly already being optioned for a feature film.
"We're actually in talks with a studio right now," Lew confirmed to PokerNews. "I can't share too many details, and it's all very preliminary right now, but the hope is that Angelina Jolie or Sabrina Carpenter would play me, John C. Reilly would play Garrett, and Michael Chiklis would play Eric Persson. I don't know if it will happen, but it would be fun. Nick Vertucci is going to be a producer."
While speaking with Lew, I couldn't help but ask: "So, Robbi, did you do it? For real?"
She let slip a little grin and responded, "Well, you'll just have to read the book, because if I did, that's how I would've done it."
Final Rating: B-
Executive Editor US, PokerNews Podcast co-host & 2013 WSOP Bracelet Winner.