6 Las Vegas Facts That Sound False But Are Actually True!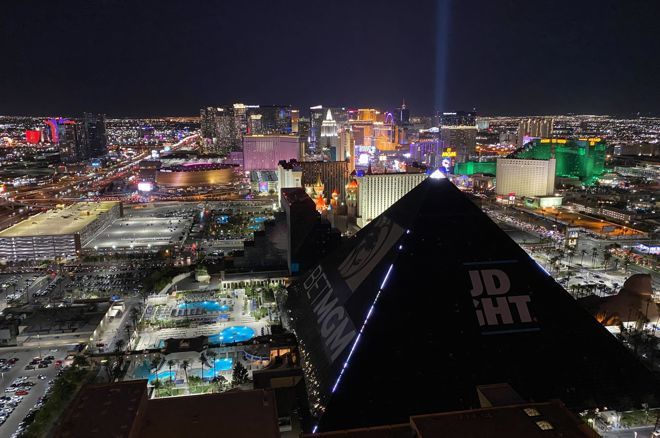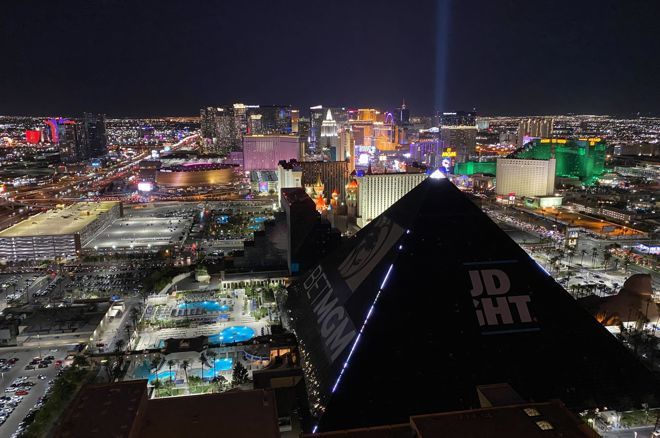 It's the most famous city in all of poker. Home to 60 major casinos and over 150,000 hotel rooms Las Vegas is a destination on the bucket lists of poker fans and players alike.
The 2023 World Series of Poker is now less than three months away, and with many people planning their trips, booking their hotels, and getting ready for a summer in Sin City, PokerNews is here to tell you six unusual facts that you might not have believed otherwise!
2023 World Series of Poker Hub
Bookmark this page! All you need to know about the 2023 WSOP is here.
1. Viva Clark County?
As the famous line states, 'What happens in Vegas…stays in Vegas.' Well, technically, some things don't happen in Vegas at all. That's because the Las Vegas Strip- or Las Vegas Boulevard South if you want to be technical- is not in Las Vegas at all!
The actual city of Las Vegas only starts at East Sahara Avenue, a road that bisects the Strip after the Sahara but before The Strat. Before then you're technically in 'unincorporated Clark County' between Paradise and Winchester.
Wondering how to get around Las Vegas — sorry, Clark County? Then look no further than our Las Vegas Strip Monorail Guide. This helpful article will show you exactly how to get around the Strip, whether you're there for the 2023 WSOP or just for a holiday!
2. Lots and Lots of Wedding Bells
It wouldn't be Las Vegas without an Elvis impersonator. Or an Elvis impersonator officiating a wedding. Vegas weddings have been made famous by films such as The Hangover, What Happens in Vegas, and the classic Viva Las Vegas — starring Elvis himself!
But did you know that over 120,000 weddings are carried out every year in Las Vegas, according to the Little Vegas Chapel. That equates to over 300 a day! That's a lot of "I do's"…
3. Is it a Bird? Is it a Plane?
The Paris Las Vegas Hotel & Casino has hosted the World Series of Poker since 2022 and is one of the most eye-catching on the Las Vegas Strip.
Primarily because of the 540-foot-tall replica of the Eiffel Tower and the Parisian-themed decor throughout the property. Initially, the plans were for a full-scale replica, but there were concerns by authorities that planes from nearby Harry Reid International Airport might collide with the tower.
If the tower were full-sized, it would soar above the Vegas skyline at 1,083 ft, becoming one of the city's tallest structures. It would surpass the tallest property (Resorts World Las Vegas) and would trail only behind The Strat, which at 1,149 feet has been the tallest structure in Las Vegas since 1996.
4. Is Everything Bigger in…Vegas?
When opened in October 1993, the pyramid at Luxor Las Vegas was the tallest building on the strip. However, its Sphinx is where we're headed for our next unusual fact.
The pyramid may be similar in size to those found in the Valley of the Kings, but unlike the Eiffel Tower in front of Paris Las Vegas, the Sphinx in front of the Luxor is larger than its Egyptian counterpart.
At 110 ft high, it's more than 40 ft taller than the Great Sphinx of Giza and serves as one of the main ways into the Egyptian-themed property, which also features the notorious Sky Beam and the HyperX Esports Arena.
---
Daniel Negreanu Shares His Top 6 Favorite Las Vegas Poker Rooms (… and Least Favorite!)
---
5. First Telephone in Las Vegas
The city has a long and colorful history of gambling as much as anything else, but how far back do you have to go to find the oldest hotel and casino in Las Vegas?
Two properties lay claim to the record — the El Cortez and the Golden Gate. The El Cortez was opened in November 1941 and is the oldest continuously existing casino in Las Vegas, having been in continuous operation for over 80 years.
However, the Golden Gate Hotel and Casino was initially opened in January 1906! The diverging claims come from the fact that between 1909 and 1931, gambling was illegal in Las Vegas, so the casino closed its doors. Golden Gate Hotel and Casino also holds other Las Vegas firsts, including the first hotel in the city with plumbing and the first telephone in Las Vegas!
6. Not Allowed in Nevada
It's the gambling capital of the world. In 2022 alone, Nevada set a gaming revenue record for $14.8 billion — but none of that gambling came from the lottery. Why? Because it's illegal in Nevada.
It's all because of the Nevada state constitution, ratified in 1864. Section 24 clearly states that "No lottery may be authorized by this State, nor may lottery tickets be sold". As a result, if anyone wanted to play the lottery in Las Vegas, they would have to drive 45 minutes and hop over to California to play.
Will Shillibier is based in the United Kingdom. He started working for PokerNews as a freelance live reporter in 2015 and joined the full-time staff in 2019. He graduated from the University of Kent in 2017 with a B.A. in German. He also holds an NCTJ Diploma in Sports Journalism.