Proposed Bill to Redefine Poker Laws Could Save Texas Card Rooms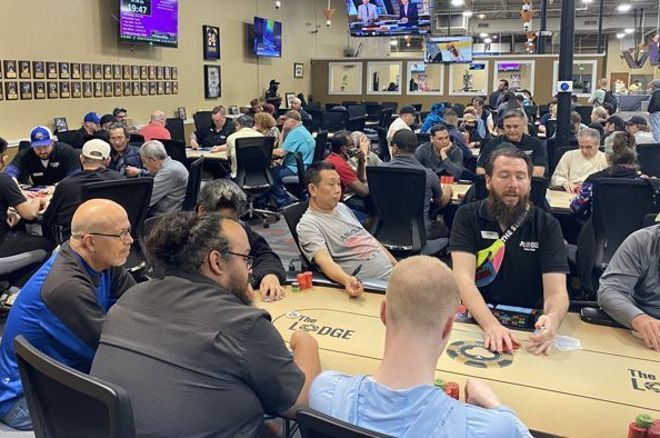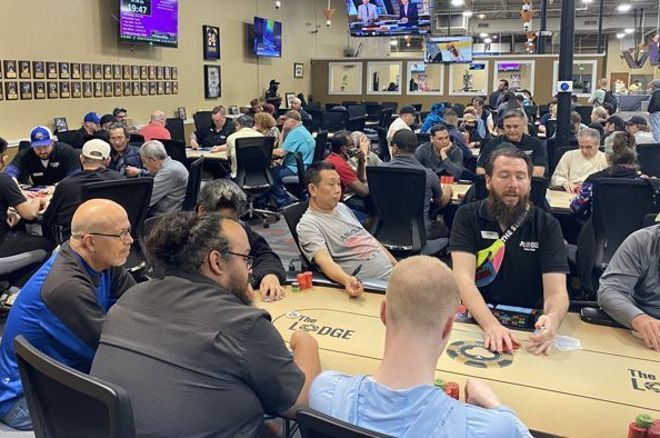 A proposed bill to redefine a controversial gambling law could serve as some much needed protection for Texas poker clubs if it passes.
The Lone Star State has some of the strictest gambling laws in the country. As such, the dozens of poker rooms across America's second most populous state have faced scrutiny from local politicians, and sometimes even legal action.
Card rooms in Texas operate differently than most places due to gambling being illegal in the state. Instead of collecting rake, they charge membership and seat fees for access to the club. But some lawmakers still believe that business model is against the law.
Four prominent poker rooms in the state — The Lodge Card Club near Austin, Texas Card House (five locations), Champions Club in Houston, and San Antonio Card House — are backing a bill that would change how the Texas gambling law is worded, eliminating any doubt as to the legality of poker clubs.
Join your fellow PokerNews readers in our Discord server, where you'll find exclusive offers, special freerolls, and all the latest poker-related news and tournament live updates.
How Proposed Poker Bill Could Benefit Texas
The main objection certain politicians who oppose the poker club model is they are often stuck on two parts of Texas Penal Code 47.04. One area of debate is the law clearly states that the gambling must occur in a "private place." The other refers to the "economic benefit" received from the games, which can only be from "personal winnings."
At present, there's debate as to if "private place" includes a membership-based club and if facilitating the games constitutes receiving "economic benefit" from the games even if rake isn't taken out of the pots.
The debate may soon come to an end if the group Texans For Hold'em, organized by the four aforementioned card rooms, has its way. House Bill 2345, a partisan bill sponsored by Rep. Ryan Guillen (D), was filed Feb. 15 and referred to the Licensing & Administrative Procedures committee on March 9.
HB 2345's Texas Senate companion bill, SB 1681, was filed March 6 by Rep. Jose Menendez (D). In that pro-poker piece of legislation that could serve as a game-changer for poker rooms across the state, the definition of "private place" and "economic benefit" would be amended to clear up any confusion as to the legality of poker.
In Chapter 47 of Texas Penal Code, SB 1681 would add subdivision 2-a, which if passed would read: "'Economic benefit' means direct winnings from a game of skill or luck. The term does not include a benefit received before a game commences or after payment of the direct winnings from the game."
As for the "private place' term, that would be redefined in subdivision 8 and the proposed measure amends that to read: "'Private place" means a place to which the public does not have access without a valid membership, special invitation, or prior grant of permission[,] and excludes, among other places, streets, highways, restaurants, taverns, nightclubs, schools, hospitals, and the common areas of apartment houses, hotels, motels, office buildings, transportation facilities, and shops."
Should this bill pass, there would no longer be any debate as to whether the social poker club model used by card rooms across the state are operating legally. That would then help prevent against local authorities cracking down on the poker rooms so long as they are operating within the law.
The bill does not, however, legalize gambling in Texas. Putting up table games and slots and collecting rake from poker pots would remain a criminal act, but it would still be beneficial to the poker community in the state.
Does Poker Bill Have a Chance of Passing?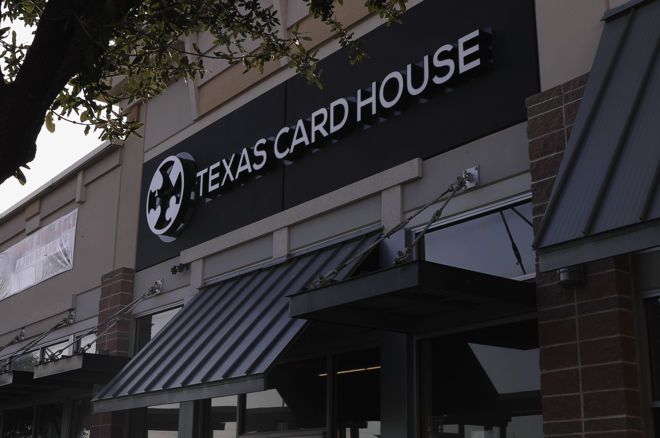 Texas Card House CEO Ryan Crow has been working on putting together a rewording of the state's gambling laws. Crow's card room in Dallas has faced legal action the past year despite the city originally approving his business license.
He's spent countless hours fighting lawsuits and a potential closure following a Certificate of Occupancy revocation in 2022. Although TCH, which operates in five locations statewide, has remained in operation throughout the legal battle, the fight has caused a nuisance for the business.
In December, TCH teamed up with three other prominent poker rooms, including The Lodge in Round Rock, co-owned by poker pros Doug Polk, Brad Owen, and Andrew Neeme to create the Texans For Hold'em group to promote legal poker in Texas.
Crow told PokerNews he feels confident in the proposed bill to pass and said the Texans For Hold'em organization has "a strong team of about 10 lobbyists working on it."
A hearing date for HB 2345 hasn't yet been set. Should the measure pass, it would take effect Sept. 1, 2023.