RTA Debate Rages On as Poker Training Tool Removes 20-Second Delay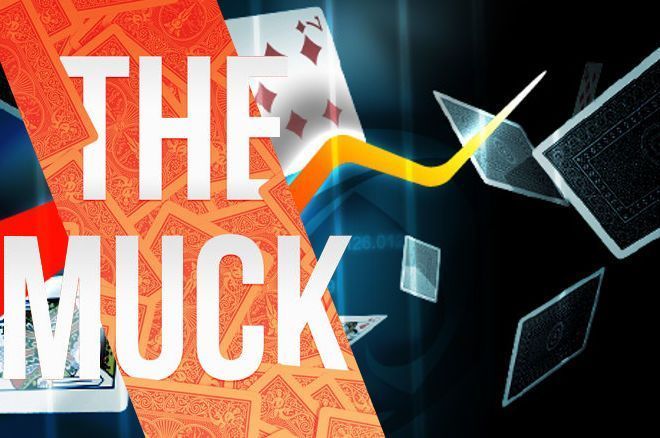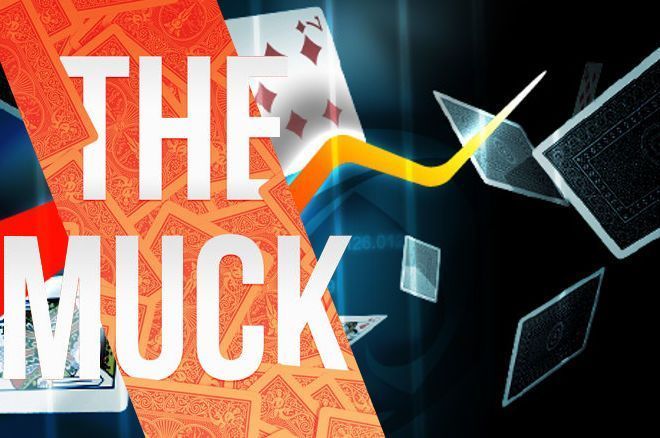 As the threat of real-time assistance (RTA) to online poker continues to permeate, who is responsible for detecting and preventing cheating in the online poker space? Poker sites? Government regulators? Poker training software developers? This is a question that several prominent poker players and training site owners debated this week in the latest controversy over the future of online poker in the age of artificial intelligence.
The discussion surrounded the decision by poker training software Odin Poker to remove its 20-second delay, something that critics warned encourages cheating by allowing users to see outputs in real-time to make optimal decisions.
Odin and Prometheus Poker founder Rory Young pushed back on this criticism by pointing out that other prominent poker training tools have always operated without a delay (albeit with other RTA-prevention methods in place) and claiming that these sites were unwilling to agree "on having the same delay on our respective products."
Among those to weigh in on the RTA controversy were Run It Once founder Phil Galfond, RangeTrainerPro founder Kenneth "K.L." Cleeton and DTO Poker Trainer owner Dominik Nitsche.
Click here to learn more about RTA in poker
Hammer Dropped on Odin
Odin is a poker training software similar to tools like GTOTrainer, GTO Wizard and DTO Poker. Using unique simulations, the software helps players analyze hundreds of spots and looks at different flop bet sizes and preflop actions using PioSolver Analysis Tools, according to the Odin website.
The poker training software launched in July 2021 at a time when solver outputs were largely only accessible to high-stakes pros who "needed expert knowledge to be able to configure these solvers," Young told PokerNews in a March 9 interview.
"The idea was to bring this technology at scale to as many people as possible, obviously for profit, but (also) so people could have access to the same information that the best players in the world had," said Young.
Odin had a large marketing presence at the 2021 World Series of Poker (WSOP) and even picked up a high-profile ambassador in poker wunderkind Fedor Holz. As of earlier this year, Holz is no longer affiliated with the company.
In its first nearly two years on the market, Odin operated with a 20-second delay to prevent RTA, a timeframe Young noted was "more than enough time to make sure that it can't be abused."
According to Young, he reached out to other major poker training software providers "to negotiate a gentleman's agreement where the one thing we never compete on is the delay, for the sake of the future of online poker."
"No one got back to me," he said. "People responded, but they basically said, 'No, not interested.' And then despite this, I still chose to keep on the delay for nearly two years, obviously to the detriment of revenue and customer (user experience) and everything."
On Feb. 28, Odin removed the 20-second delay and advertised on its website that it now offered "instant solutions" with "no delay." A few days later, Odin sent an email to users promoting the delay and announcing a sale.
"Solving poker has never been faster," reads a banner on the Odin website.
Young told PokerNews he opted to remove the delay "because it was causing such (user experience) problems for our users; there were lots of complaints, lots of competitors who had no delays."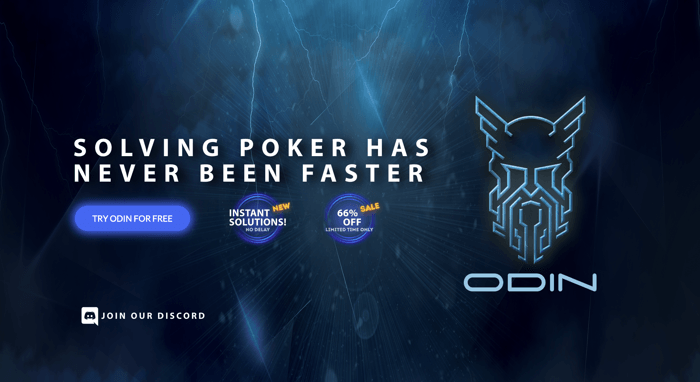 Removing the delay didn't bode well with several poker players and fellow training site operators, including LearnProPoker co-founder Ryan Laplante.
"Unfortunate to see you want to profit from not having a delay, and don't want to help the industry as a whole," tweeted Laplante.
Young defended his decision to remove the delay in a Twitter thread, where he noted he contacted other training companies about agreeing to a delay and "NONE of them were willing."
Laplante, who helped build and owns a part of RangeTrainerPro that launched in 2019, disagreed with this reasoning.
This response also didn't satisfy poker streamer Vanessa Kade, who wrote that "I think you're all equally the problem" and "that doesn't absolve you though just because others are doing it."
"It's important to act ethically regardless of what everyone else is doing," tweeted Kade. "That's why people have so much respect for people and companies who consistently make an effort to do the right thing – when it's not just lip service it often has a real personal cost and the reason it's hard is *because* it puts the welfare of the community above your own self-interest."
Poker Training Operators Put on Defensive
The decision by Young to drop its 20-second delay put Odin and other poker training sites on the defensive as the community debated how best to counter RTA in the face of rapidly changing technology.
Young, a WSOP bracelet winner from Australia, acknowledged that it was a "big mistake doing a big sale and sending out a promotion saying we removed it (the 20-second delay) where we didn't clearly communicate."
"That's on me," he said. "I suck at marketing, to be honest. I didn't really think it through. It should have been like, 'Hey, due to our competitors not having delays and so many people kind of leaving us for them, we decided we had to remove the delay. We didn't want to.' I think that kind of messaging would have been smarter."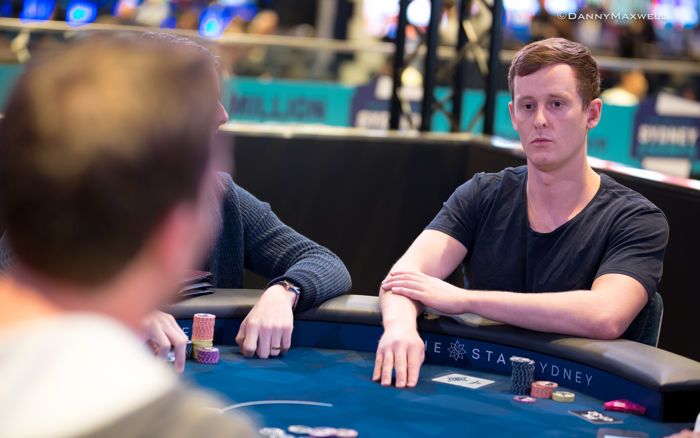 He also acknowledged that removing the delay could be problematic. Might doing so enable Odin customers to use it as an RTA tool?
"The short answer is yes; the longer answer is yes, but you will be caught," said Young. "Either directly through Odin or through the poker sites catching you."
Without disclosing specifics, Young noted that "we have two or three measures internally that we take to prevent RTA," adding that "the delay is the only very obvious, measurable, user-facing measure that you can take to prevent people from using it."
Other poker training software operators weighed in on social media. Galfond defended RIO's Vision GTO Trainer in a Twitter thread, while DTO Poker Trainer founder Nitsche pointed to other poker training tools like GTO Wizard that operate "with 0 delay," noting that "tools capable of displaying solver solutions in real time have been around for a long time now."
"Odin did not cross any lines that had previously not been crossed by other big players in the space," said Nitsche. "Don't hate on Odin for following the trend."
Who's Responsible for Policing RTA?
Like many of poker's most controversial issues, the subject was taken up on the Solve For Why Only Friends podcast, where Matt Berkey called removing the delay "optically poor from a marketing standpoint" while also noting he was "very much of the mindset that this is not the software development team's duty to police any longer."
"The issue is that even if you could get every single operator on board right now … it doesn't prevent somebody tomorrow from launching a new product that says 'f*** you. We'll do it better and we'll do it more efficiently. And you being ethical is what's going to cost you bottom line and allows us to win market share,'" said Berkey.
His position deviated from that of Kleeton, who argued that software developers and poker training sites have an obligation to create ethical products that don't enable RTA.
"It takes zero effort on our parts in order to be good actors," the RangeTrainerPro founder said. "The only effort that it takes is a willingness to look beyond the bottom line and realize that in the long term all we're doing is … making a quick dollar in the short term but killing online poker in the long term."
Both agreed that regulatory bodies need to play an active role in detecting RTA and preventing cheating.
"Maybe if we could go beyond the operators altogether because that's what's lacking is oversight be a greater governing body," said Berkey.
"That's exactly the point," said Kleeton. "We don't have an oversight governing body."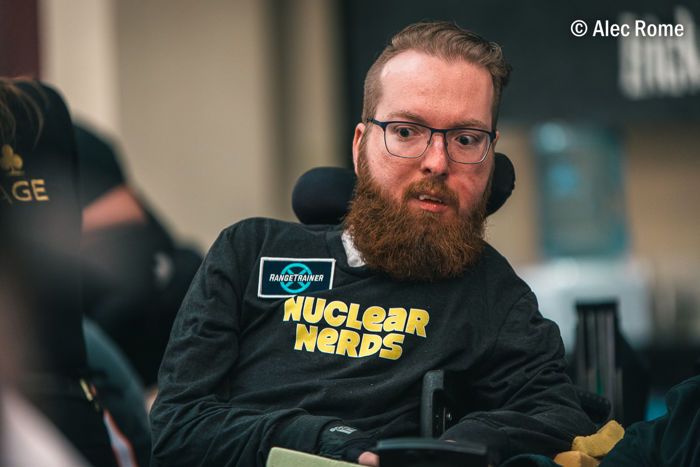 In his interview with PokerNews, Young pushed back on notions that he was a bad-faith actor in the poker community and noted that he has been at the forefront of RTA prevention.
"If I was this bad-faith actor, my team of developers are ex-Google, ex-Facebook developers. We can augment the Odin system in maybe like a couple of weeks to be a fully-fledged RTA selling directly to the public where it can read your screen and tell you exactly what to do in real time. Never have we ever had any kind of productization that would point in that direction. Quite the opposite."