Sebastien Proulx Claims PartyPoker MILLIONS Online KO Main Event Title ($123,602)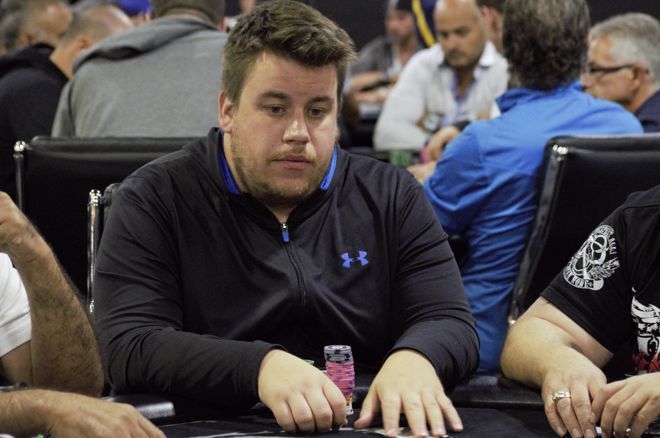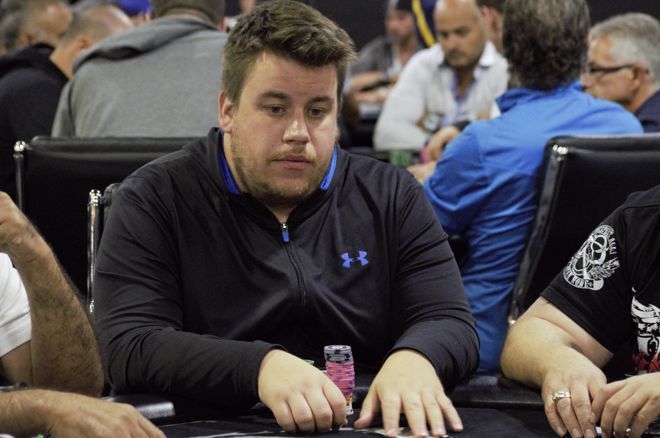 The $1 million guaranteed MILLIONS Online KO Main Event wrapped up on PartyPoker late last night, with Sebastien Proulx walking away as the champion after three days of play.
Proulx collected the $66,840 first-place prize and an additional $56,762 in bounties for a total cash of $123,602. He beat start-of-day chip leader Andre Marques in heads-up play to seal the victory.
The Main Event saw 978 total entries and had an overlay of $22,000. Only 147 of them made Day 2, with play closing when the final table was determined. Day 3 then got underway on November 15 at 8:30 p.m. GMT and finished after four hours of play.
Those who made Day 2 locked up the $1,106 min-cash, with the likes of Niklas Astedt (10th – $5,271+$5,305), Artur Martirosian (12th – $4,202+$6,266) and Elio Fox (13th – $4,202+$2,234) narrowly missing out on making the final day.
MILLIONS Online KO Main Event Final Table Results
| Place | Player | Country | Bounty | Prize | Total |
| --- | --- | --- | --- | --- | --- |
| 1 | Sebastien Proulx | Canada | $56,762 | $66,840 | $123,602 |
| 2 | Andre Marques | Portugal | $29,278 | $66,737 | $96,015 |
| 3 | Mathias Siljander | Finland | $12,632 | $44,219 | $56,851 |
| 4 | Vojtech Skalak | Czech Republic | $11,387 | $28,668 | $40,055 |
| 5 | Vlad Martynenko | Ukraine | $26,220 | $19,560 | $45,780 |
| 6 | Viktor Zsemlye | Austria | $4,348 | $15,068 | $19,416 |
| 7 | Martins Adeniya | United Kingdom | $1,770 | $11,077 | $12,847 |
| 8 | Matthieu Rodriguez | France | $4,781 | $8,799 | $13,580 |
| 9 | Pieter Theelen | Austria | $438 | $6,960 | $7,398 |
Final Table Recap
Prior to Day 3 resuming play, the nine finalists had secured a payday of at least $6,960 plus any bounties they had picked up over the last few days.
The player to get the ninth-place payout was Pieter Theelen who began the session as the short stack.
With the blinds at 1,250,000/2,500,000, Viktor Zsemlye opened to 5.5 million with pocket kings from middle position. Theelen, holding king-jack suited, put in a majority of his 14 big blind stack from the cutoff. Action folded back to Zsemlye who moved all in, and Theelen committed the last of his chips. The kings remained ahead on the ten-high flop but Theelen picked up a flush draw on the turn. The river was a blank and Theelen exited the final table.
Matthieu Rodriguez was the next player to depart after he four-bet shoved for 68.7 million (23 BBs) from under the gun with ace-ten. Mathias Siljander, who was the three-bettor and chip leader called with ace-king. Siljander flopped top pair while Rodriguez had a gutshot to broadway. The turn and river were bricks and Siljander added to his stack and bounty total.
Martins Adeniya was eliminated in seventh-place after a preflop cooler. Adeniya was all-in and at risk with pocket queens while eventual winner Proulx woke up with a pair of kings. There was no queen on the runout and the tournament was reduced to six players.
Zsemlye then found himself on the wrong side of the rail. Runner-up Marques opened from the cutoff with ace-ten and was called by Vlad Martynenko from the small blind with king-queen suited. Zsemlye, who was covered by both players, shipped in his 79 million stack (22.5 BBs) with queen-nine suited. Marques got out of the way before Martynenko found the call. Neither player connected as the board ran out and Martynenko's king-high remained best.
Surprisingly Martynenko was out in fifth-place after his big stack was whittled away by the remaining players. Chip leader Marques opened with queen-eight and called Martynenko's eight big blind shove. Martynenko was ahead with ace-ten but was pretty much drawing dead after Marques flopped a full house. A four came on the turn to give Marques the checkmark.
Proulx then got his second final table elimination following a blind versus blind battle. Proulx raised to 12 million with ace-king from the small blind before Vojtech Skalak put all of his chips in the middle with ace-jack. Proulx made the call and ousted his opponent after neither player connected on the runout. The Canadian then went into three-handed play with the chip lead.
Proulx continued his dominance and scooped pot after pot to extend his chip lead. However, that soon dissipated after a huge hand against Marques. Proulx fired three-streets with eight-high and was picked off by Marques who called with second pair for his tournament life to become the big stack.
Proulx quickly regained some of his stack back to retake top spot. Marques then narrowed the gap once more after felting Siljander. The Finnish poker player jammed his short stack with ace-four and was called by Marques with ace-king on his direct left. Both players missed the board but Marques' Big Slick was good enough to scoop the pot.
Heads-up play began with Marques and Proulx close to even but the former picked up several pots to move into a 2:1 chip lead. The tides then began to turn as Proulx wrestled back into contention after momentum swang his way in the heads-up slobber knocker.
On the final hand of the night, Proulx min-clicked it to 14 million with seven-five, and Marques, who started the hand with 16 big blinds, called with jack-eight. The jack-nine-seven flop gave both players a pair. A five then appeared which was perfect for Proulx as it gave him two pair, sevens and fives, to leapfrog his opponent's holdings. Marques led out for 22.3 million before calling off the remainder of his stack when Proulx moved all in. The river was unable to improve Marques to a better two pair or a straight, which confirmed the victory for Proulx.
Ontarians! You Have to Check Out PartyPoker's Sunday MTTs
Now Is The Perfect Time to Join PartyPoker
Thinking about joining PartyPoker? Now is the time to get off the fence and join the fun at PartyPoker. Download PartyPoker via PokerNews, create your free account, and make your first deposit safe in the knowledge that your deposit amount is matched 100% up to $600, plus you receive $30 worth of free tickets if you deposit at least $20!
Day 1: 1x $5 SPINS ticket + 1x $3.30 MTT ticket
Day 2: 2x $1 SPINS ticket + 1x $5.50 MTT ticket
Day 4: 1x $5.50 MTT ticket
Day 6: 2x $3 SPINS tickets + 1x$3.30 MTT ticket
Calum has been a part of the PokerNews team since September 2021 after working in the UK energy sector. He played his first hand of poker in 2017 and immediately fell in love with the game. Calum's proudest poker achievement is winning the only tournament he has ever played in Las Vegas, the prestigious $60 Flamingo evening event.