The Best Quick Free Games to Play Online in 2022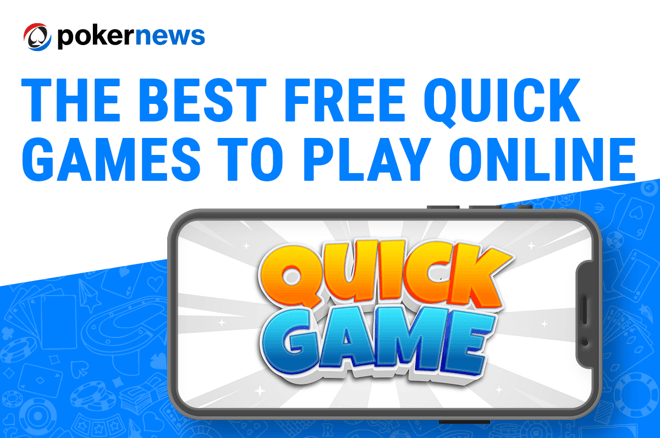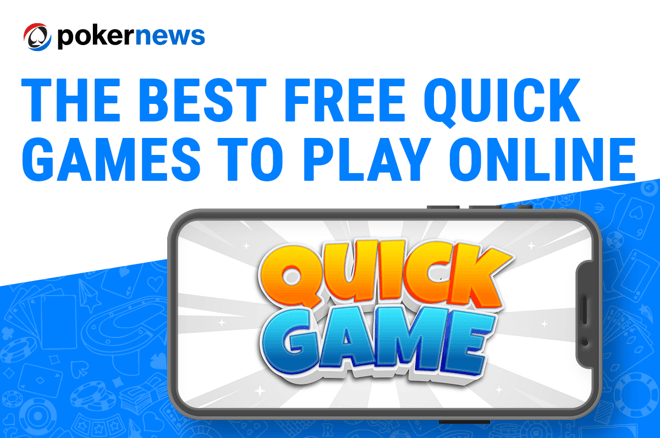 The internet is awash with titles that are competing for our attention, and it's harder to choose something to play than ever before. Luckily, we've scoured the internet for you and found some of the top games that you can play quickly and for free.
One of the great things about free online games is their pick-up-and-play style, which allows you to experience them in short bursts without too much time investment. There are thousands out there to choose from, and your preferences will depend on what games you like to play.
In this guide, we aim to give you a rundown of a few of the top free games in 2022 from a range of titles.
Hourly Tournaments at Replay Poker
Poker isn't traditionally a quickfire game, with many tournaments famously lasting for days. For example, if you want to win the Main Event at the World Series of Poker, you'll need the patience to sit and play cards for hours on end over the course of three days. However, not all games are like this, and there are plenty of rapid options online that you can use to get a poker fix when you have five minutes to spare.
Replay Poker is one of the top places to play free online poker games, and the great thing about this app is that there are different game types to appease a variety of players.
The best option for people in search of quickfire games is to play the hourly tournaments, which are designed to be enjoyed in short bursts. The site offers a few different strains of poker, including Texas Hold'em and Omaha, meaning you can mix things up from time to time.
Daily Tournaments at Cash Live
Cash Live is another social poker site where you can play the card game for free in a fun and welcoming environment. It features live streamed games with the opportunity to win cash prizes.
There's also the option to play casually and use it as a way to interact with other like-minded players. The main theme for the site is that the games are fast paced, meaning that you can play in short bursts between other activities.
The site offers daily tournaments that players can take part in, and these are available with no entry fees. Playing them allows you to climb the ranks on the monthly leaderboard, giving you an overall goal to work towards. The five highest ranked players on this leaderboard at the end of each month earn cash prizes. They also have a chance to be interviewed and featured on the social media pages for the site.
Quickfire Slot Games at Various Sites
You don't have to be a poker fan to play some fast-paced free online games today. There are plenty of other free social casinos that have gambling games for you to enjoy.
Online slots are among the most popular, and you can find these games on a variety of sites. These come in a broad range of genres so it should be straightforward to find a title that suits your needs.
Here are some of the best free slots on the market right now:
Crazy Train – A great choice for people who love Wild West themes.
Puss the Cunning – An interesting twist on the classic fairy-tale, Puss in Boots.
Medusa Magic – For players who love Greek myths, Medusa Magic is the perfect option. The legendary gorgon appears on the reels and can generate some huge wins.
Grand Gladiator – Roman themes are incredibly popular in the world of online slots, and there are loads of titles to choose from. Grand Gladiator is one of the most played titles at free social casinos, and it will make you feel as if you've been transported back in time.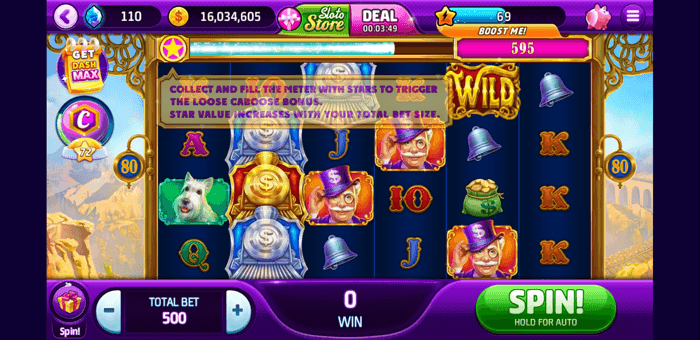 Time to Start Playing Quick Free Games Today
If you like playing games in short bursts and these options sound good to you, you can start enjoying them easily today. All you have to do is check out our reviews and click the link to any of the sites on the page. When you join up, you'll have to register an account and then you'll get some free coins to use at the sites.
The great thing about these sites is that you can try a few different games easily and see which ones you like. You don't have to invest too much time in playing them and can move on to another if you don't like the one you're playing.