How Food and Online Rummy Make the Perfect Combo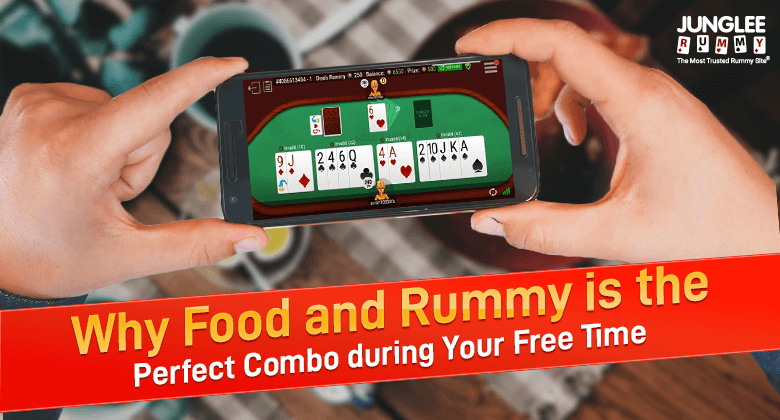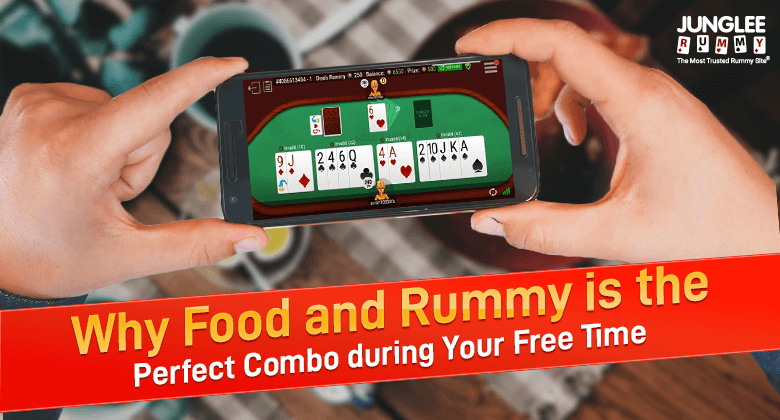 Picture this: It's Sunday evening. You have some friends over for an impromptu party and you are waiting for your food order to arrive at your doorstep. When the delivery person arrives, your face beams up with joy and you rush toward the door to collect your order. On the way, you think about how you are going to savor your food and have a fun time with your friends.
After an hour or so after the party has started, someone in your group suggests the idea to play rummy games. Some of your friends, as well as you, know very little about the game, so you learn a few things about it first before starting to play. In no time, everyone seems to be drawn toward online rummy and this prompts another get-together on the next weekend.
There are very few people who get time from their hectic work schedules and routines. But whenever they do, they want to make the most of it. While some are busy munching on snacks, others have a gala time playing games on an online rummy app.
We all know that food is an indispensable element for fun and frolic moments. How about you add a dash of rummy games to multiply the fun? Rummy is an entertaining card game that challenges your cognitive abilities. During an intense gameplay, you can grab a bite to refresh your mind and bounce back to your element.
Here are a few ways that demonstrate how food and rummy make a great combo:
Food and rummy at home
After a hectic day at work, you come back home and think about ways to spend your time. It could be by taking a hot bath or watching a movie, listening to music or playing a game. One way to rejuvenate your mind is to grab a bowl of your favorite snacks and play rummy games online.
So the next time when you play a rummy game or join a tournament, don't just sit with your smartphone. Grab your favorite snack such as chips, fritters, or popcorn and any beverage such as a cold drink, tea, coffee, juice or milkshake to set up the little party mood for yourself!
Wedding soirees and festive get-togethers
Rummy is a fan-favorite throughout the year, especially when it comes to wedding seasons and festivals such as Diwali and Holi. Many friends, relatives and family members gather around to play several rounds of rummy games. When played for stakes, the game brings an adrenaline rush into the minds of the players, thus creating a vibrant atmosphere.
During such occasions, you can also find food either being served as appetizers or a full feast. Playing rummy and munching on food at a wedding or during festive occasions can be really exhilarating, especially when you have your loved ones around.
If you are planning to host any such parties, do not forget to arrange for snacks in advance. You can invite your guests to download the Junglee Rummy app by sending them a referral link, where you can get upto ₹1000 for every successful referral. We have a plethora of rummy games and tournaments running on our platform. You can enter any tournament of your choice and play for stakes!
On the move
Now that rummy is available on smartphones, it has become very convenient for players to play their favorite game on the go. But if you have a tight-schedule, it can be difficult to engage in a game of rummy, or any other game, to say the least.
Nonetheless, you can play a game of points rummy during small breaks at the office or while travelling to and fro from work. Points rummy is the fastest variation of Indian rummy, which is played only for a single deal. That means, you can quickly finish a game within 10 to 15 minutes and win amazing cash prizes! Don't forget to bring your lunchbox and a cup of coffee or tea or even some nuts to tantalize your taste buds!
Conclusion
Of course rummy is fun and all! But when you combine it with food, you are in for a roller coaster of joy. Let us know how you enjoy playing rummy in the comments below!
Junglee Rummy is the best platform to play online rummy games on. You can play a variety of games including free and cash games as well as tournaments. We offer these games in three exciting Indian rummy variants: points, pool and deals. You can win amazing cash prizes and rewards such as cars, motorbikes and smartphones!
So don't wait anymore! Download our online rummy app now and make your first deposit on the platform to get a welcome bonus up to ₹5250! Happy gaming!